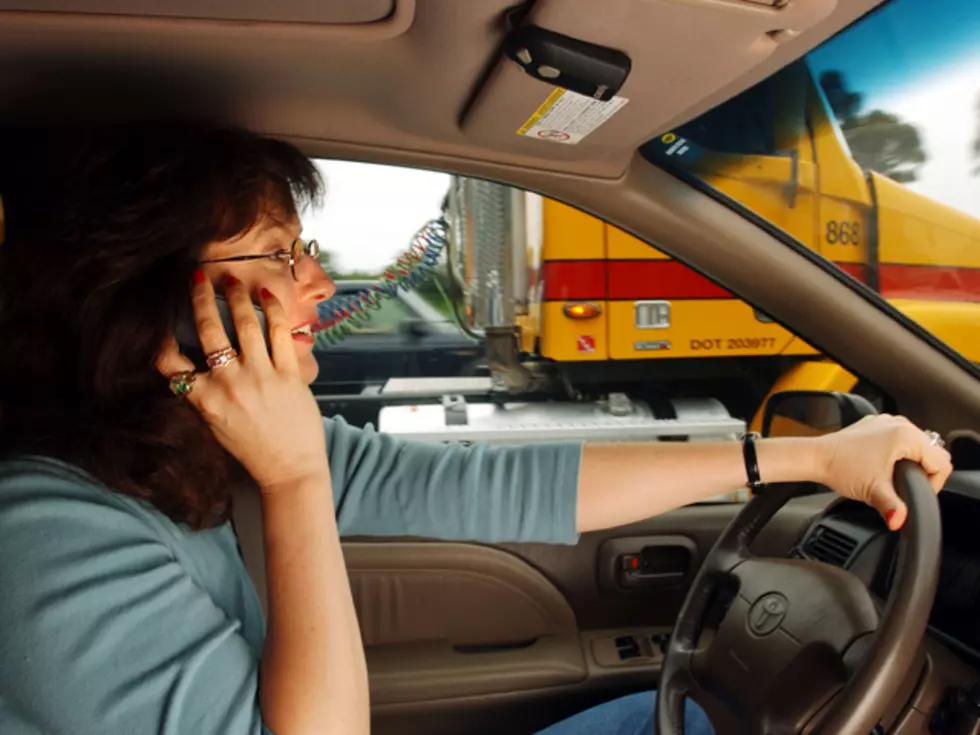 Driving While Holding Cell Phone Might Soon Be Illegal
David McNew, Getty Images
A bill banning you from holding your cell phone while driving is now headed to the Senate after it wins approval on the House side.
The debate got pretty heated as members discussed the bill. Slidell Representative Kevin Pearson says the legislation will save money on insurance rates, but more importantly, likely save the lives of Louisiana drivers, particularly teenagers.
But opponents like New Orleans Representative Gary Carter says this is too much government interference. He says if a police officer thinks you might be touching your phone, the officer could use that as probable cause to pull you over.
Some lawmakers say this is just another cash grab by the state. If approved, your drivers license could be suspended after a third offense.
When this measure came up in the House Transportation Committee, things got emotional. "Thousands of families have lost their loved ones because of these crashes. I know this because my mother was killed by someone using their cell phone," said Jennifer Smith, of 
StopDistractions.org
.
18 other states have adopted similiar laws and more states have legislation like this pending.
Shreveport Representative Barbara Norton has previously voted against the measure. She has said:
You're bringing the same bill back that you brought last year and my vote is still a no, because of the fact that there's emergency situations that people need to use their phone.
But Norton was not present when the final vote was taken.
Here's how the rest of the local delegation voted:
Yeas:
Dodie Horton
Larry Bagley
Jim Morris
Cedric Glover
Nays:
Sam Jenkins
Thomas Carmody
Raymond Crews
Alan Seabaugh
The key to this law is to save lives. That's the message from State Police who say many drivers involved in crashes admit they were either texting or talking on their phone when the accident happened.