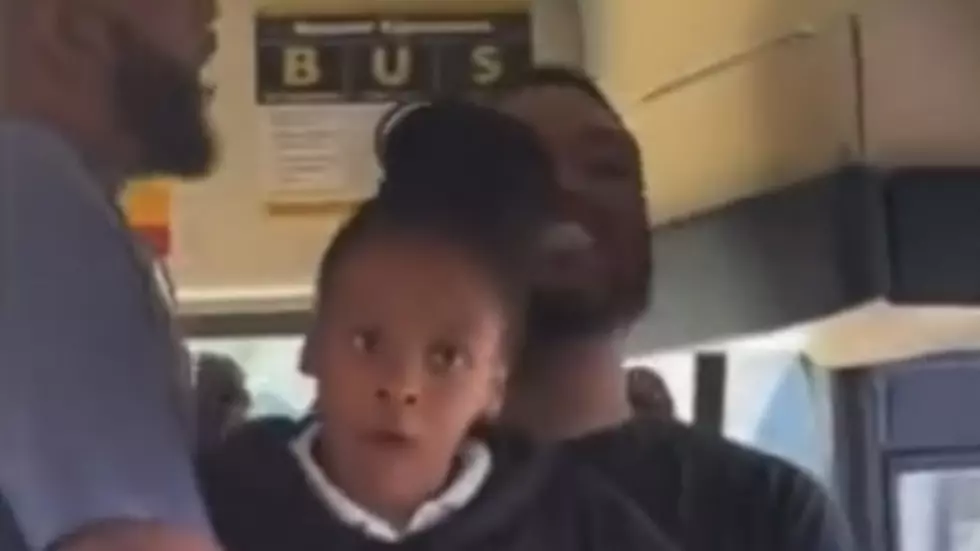 Father Issues Apology after Boarding School Bus, Threatening Students for Bullying His Daughter
Twitter @DailyLoud
An angry father has now issued an apology after he reportedly boarded a school bus and threatened students. The father's rage apparently came from his daughter being continuously bullied, even after he went through multiple channels to resolve the issue.
Back-to-school time can be a very stressful period for both students and parents. But for one group of students, their ride home took a shocking turn when a man and his daughter boarded the bus and began making aggressive threats.
Students from Carter Elementary School were reportedly on their way home Friday afternoon when at one stop, the man and his daughter got onto the bus to address everyone on board.
Reports say that the incident out in Kentucky sparked concern for many parents after the father of a female student boarded a Jefferson County public school bus and threatened the other students on board. Video shows the father shouting out at the students on the bus and he can be heard saying, "Touch my daughter again, and I'm going to flip this whole bus".
A video of the incident was recorded from a phone on the bus and it shows the bus driver attempting to hold back the father and his daughter while students on the bus can be heard crying.
Reports go on to include the email that was sent out by the school principal, which reads as follows;
Dear Families of Bus #2047 Students,

I wanted to let you know about an incident that happened on your student's bus this afternoon. While at a bus stop, an adult and a girl boarded Bus #2047 threatening the students on the bus. The bus driver ushered the two non-Carter Elementary people off the bus but they got in a vehicle and followed the bus. Students reported seeing the occupants of the vehicle display a gun while following Bus #2047.

Police and JCPS Security were notified and the bus driver was told to return to our school and not make any more stops. We had students wait on the bus until LMPD and JCPS Security arrived. They are investigating this incident.

I wanted to thank all of you for agreeing to come pick up your child from school. We feel this was the safest and best way for your children to get home today. I also want to thank the bus driver for his quick action and for stepping up to keep all of our kids safe.

I understand that your child may be suffering some trauma from this incident. I hope that you will discuss what happened with your child and reach out to our counselor who will be available to talk to students on Monday.

The safety of our students and staff is our top priority at Carter Elementary. Feel free to contact me at 502-485-8225.

Sincerely,

Jamie Wyman
See the video of the incident recorded from the bus and shared by @DailyLoud on Twitter below.
While that video has been circulating on social media, the father involved has since apologized for his actions while explaining his side of the story. Apparently, his daughter has been the victim of bullying for quite some time.
See the father's apology via @jusprazen on TikTok below.
What do you think of the situation? Did the father take things too far? Or had the bullying reached a boiling point and forced him to take action? Check out a side-by-side video of the incident followed by the apology via @_TeaWithTia on Twitter and let us know your final thoughts in the comments.
Check out the full report from @wave3news on Twitter below.
Lowering a Child's Stress and Anxiety When Returning Back to School