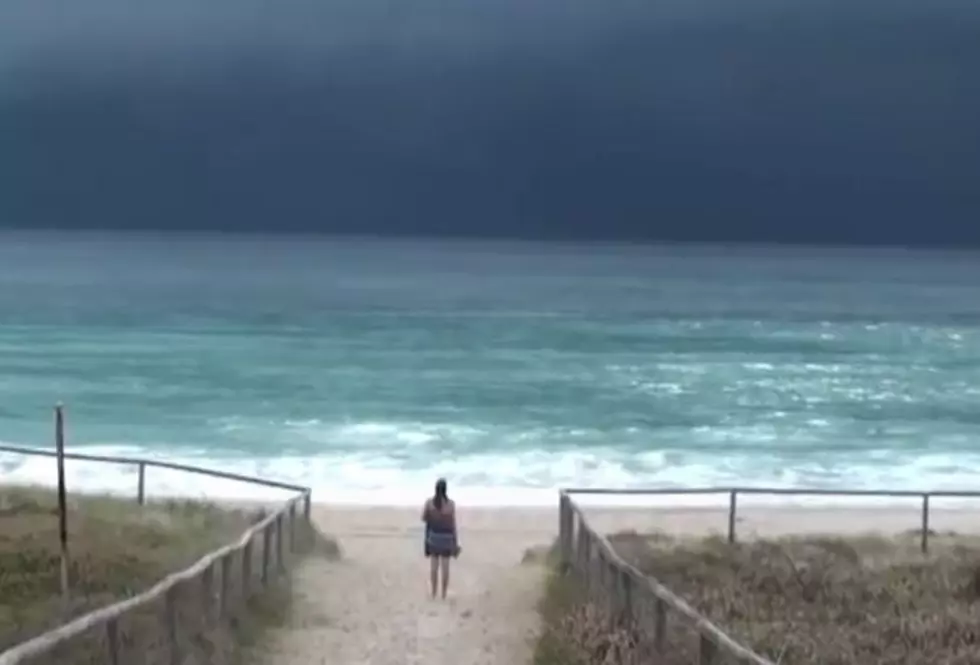 Fred Now a Tropical Storm, Grace Targeting Louisiana Next Weekend
Ben and Di via YouTube
Fred, the tropical system, is once again a tropical storm. The disorganized system finally got its act together enough to regain that classification from the National Hurricane Center earlier today. And we still have Tropical Storm Grace to worry about too.
While the track of Fred has shifted west from what forecasters were thinking late last week. It does appear that Fred will make landfall well to the east of Louisiana's coastline. In fact, tropical storm watches and warnings have already been posted ahead of Fred's anticipated arrival. None of those watches or warnings include the Louisiana coastline. At least at this time they don't.
As of the 1000 AM CDT advisory from the Hurricane Center, Fred was about 335 miles south southeast of Pensacola Florida. The storm was moving in a north northwesterly direction. At its current speed and track that would bring Fred onshore near or just to the east of Pensacola sometime Monday evening.
The bulk of the heavier showers and thunderstorms associated with Fred are well to the east of the center of circulation. So, Monday and Tuesday might not be your best beach days along the Florida Panhandle, then things should improve greatly as Fred or his remnants move northward and further inland.
Tropical Storm Grace is taking a similar path as Fred as it moves across the Caribbean Sea this morning. The center of Grace was about 80 miles south of San Juan Puerto Rico or about 1,800 miles southeast of Lafayette Louisiana.
Grace is a minimal tropical storm that is showing signs of strengthening. The system is expected to pass over Hispanola. Which will mean even more problems for those people in Haiti who were affected by a major earthquake yesterday. The anticipated heavy rains over the area will only exacerbate any rescue or recovery operations in the island nation.
If there is a good thing about Tropical Storm Grace crossing over HIspanola it would be the topography of the island has a tendency to really disrupt tropical systems. There are several mountain peaks on Hispanola that are at least 10,000 feet, or close to it, in elevation. These high terrains really disrupt tropical circulation however, they are also catalysts for very heavy rainfall in the valleys below.
The track model forecasts for Grace are very inconclusive after three days. In other words when you see that large cone of uncertainty in the Gulf of Mexico, just know that as of now forecasters do not have a really good handle on where Grace will eventually cross the coast or if the system will stay together after crossing the mountains of Hispanola.
The thinking right now for Tropical Storm Grace is this. The system will weaken as it crosses Haiti and the Dominican Republic. Should the center of circulation stay over Cuba it could weaken further. Then what is left will likely reemerge into the Gulf of Mexico by the middle of next week.
As forecasters at the Hurricane Center look further down the road, the consensus is that Grace will be a strong tropical storm located just south of the Louisiana coast by this time Friday morning. Exactly how strong Grace might get or its exact track is too early to tell. However, this is a storm system that anyone with interests along Louisiana's coastline will want to pay attention to.
Should Grace slide to the south of Louisiana and make landfall in southeastern Texas this would put most of Louisiana on the very wet side of the system. Which would ironically coincide with the fifth anniversary of the big flood of 2016. It would also be just a few days away from the one-year anniversary of the landfall of Hurricane Laura in Cameron Parish last year.
There is a lot to watch in the tropics this week. So, we will keep you updated daily and as necessary until the storm has subsided. Meanwhile, now would be the time to double-check your hurricane kit, make sure your generator starts, and that it has fresh fuel too. Hopefully, you won't need any of these precautions but better to have them vetted ahead of time.
30 Google Images that Show Youngsville's Growth [PHOTOS]
Here are 30 Google Street View images that show Youngsville's growth over the past years.