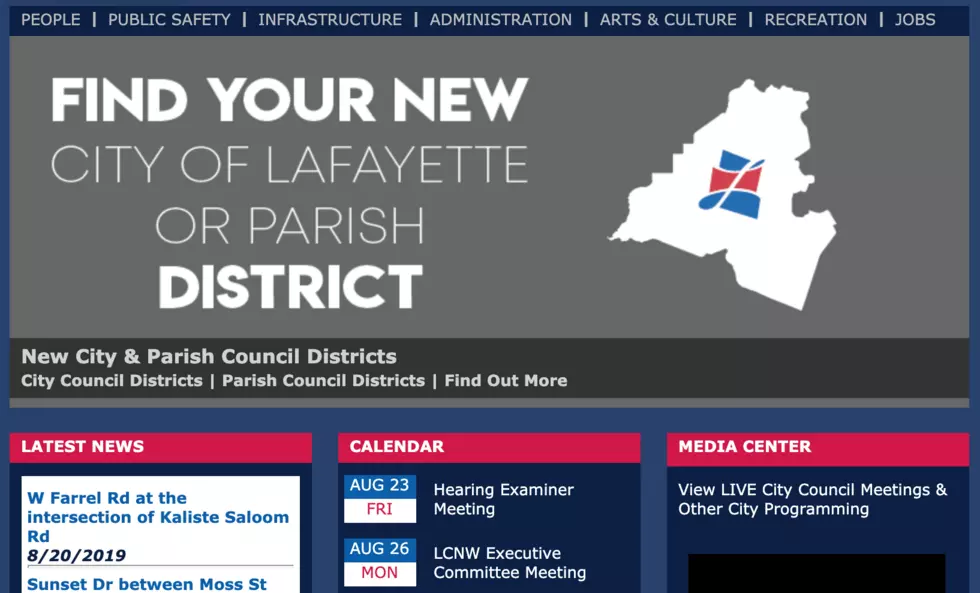 LCG Makes It Easy To Find Your New City or Parish District
lafayettela.gov
When voters go to the polls on Saturday, October 12, there will be a long list of things that they will be casting their vote either for or against.
One of the biggest items for Lafayette Parish, is that city voters will have to vote on a city council member and a parish council members, while anyone living in any of the other municipalities or the unincorporated areas will have to choose a parish council member.
But, how do you know which district you are in? It can seem very confusing, especially if you have not paid attention to the fact that everything is different.
Lafayette Consolidated Government Chief Communications Officer Cydra Wingerter says there is a place to get the information.
This morning during Winging It Wednesday, we were discussing the fact that the link to get to the page about voting districts can be difficult to find, as it was all the way at the bottom of the home page at http://www.lafayettela.gov.
Wingerter says they have now made a change after this morning's conversation. When you go to the website, you will be able to see how to find your district or districts quickly as the information is now the first slide on the home page.
If you are not sure about whose district you will be in, all you need to do is click on the link and put in your address.