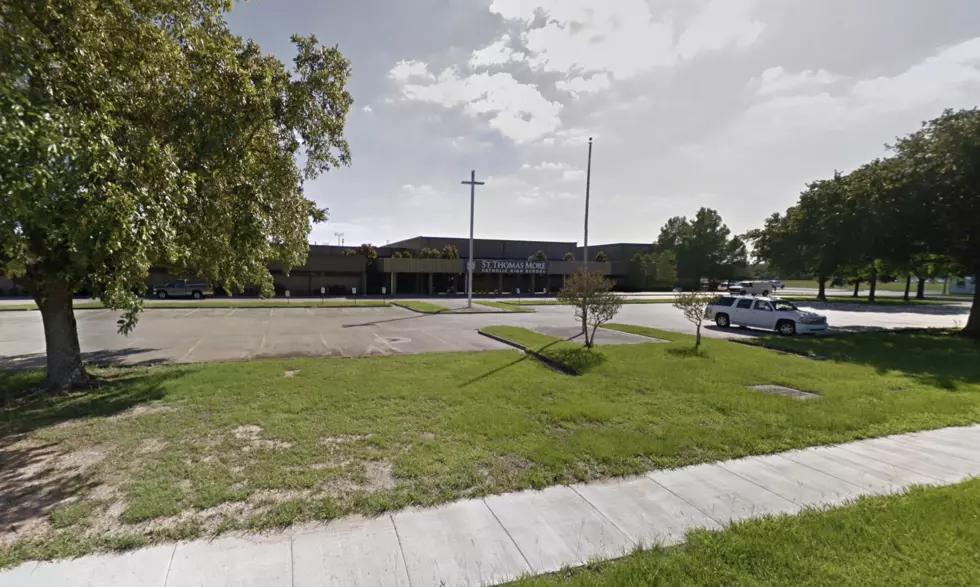 STM Staffer Under Investigation For Inappropriate Relationship With Student
Google Maps
St. Thomas More and The Diocese of Lafayette are currently looking into allegations of an 'inappropriate relationship' between a female student and a 'male extracurricular moderator'.
According to a press release from the diocese:
St. Thomas More High School and the Diocese of Lafayette are aware of allegations involving
an inappropriate relationship between a male St. Thomas More off-campus, extracurricular
moderator and a female student. The school administration immediately initiated an
investigation, reporting the allegations to law enforcement authorities, and the moderator has
been placed on administrative leave pending the results of the criminal investigation. St. Thomas More High School administrators and Diocese of Lafayette officials cannot comment on the ongoing investigation, and do not comment on student or personnel issues.

All entities in the Diocese of Lafayette are committed to upholding protocols stated in the "Safe Environment" program, which includes all Catholic school employees undergoing fingerprinting and criminal background checks.

The Diocese of Lafayette continues to urge anyone who has any information concerning allegations of abuse to report them immediately to law enforcement authorities.
According to our media partners at KATC, The Lafayette Parish Sheriff's Office confirmed they are "investigating a complaint that originated at St. Thomas More but cannot discuss details regarding an ongoing investigation."
The Lafayette Police Department says they haven't received any reports from STM at this time.