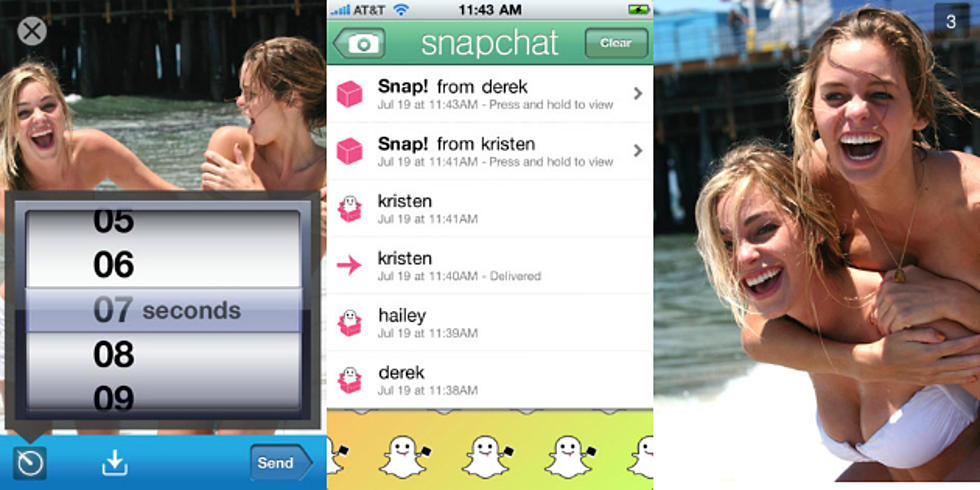 Safe-Sexting Made Easy, New Snapchat App Sets Your 'Sexts' to Self-Destruct in 10 Seconds or Less
The best way to avoid a 'sexting' disaster is to not take any potentially embarrassing photos of yourself that may find their way into the wild. Let's be honest though - as long as human beings have smartphones, temptation will always be the victor. So why not be equipped with the best tools to practice safe-sexting?
Snapchat is a new (free) iPhone app that will automatically destroy your picture messages just seconds after you send it. It doesn't necessarily say that it's made specifically for 'sext' messages, but what other type of photo would you want to destroy within 10 seconds of being viewed by it's recipient? My first question was: What about screenshots?
According to the description you can set the app to eradicate itself anywhere from 1-10 seconds after the recipient views it. If they try and capture a screenshot, the app will alert you, but it isn't clear if it actually prevents people from saving the screenshot.

[via Gizmodo]