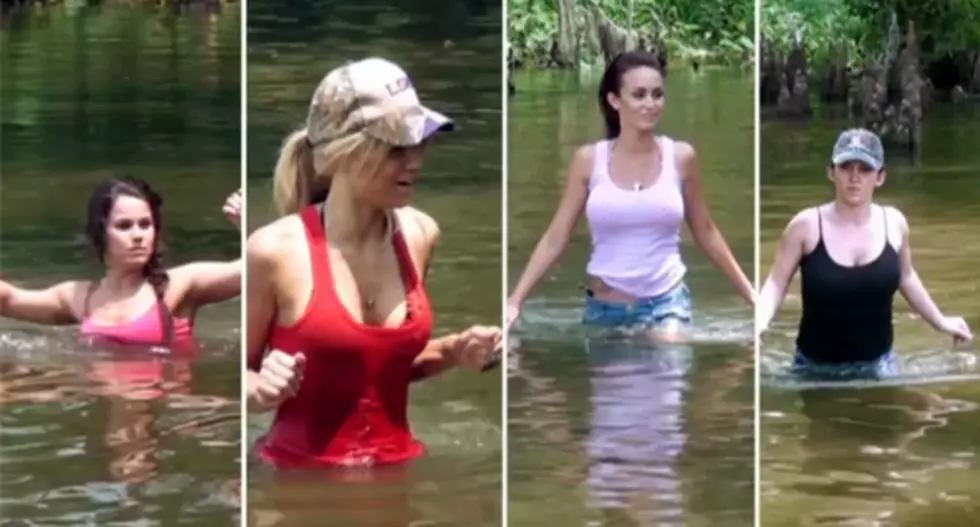 Is Louisiana Ready For Another Reality Show? Introducing The 'Bayou Babes' [VIDEO]
It's common knowledge that in addition to it's swampland and highly regarded reputation as the "Sportsman's Paradise", Cajun Country is also home to some of the most beautiful women in the world. But, what happens when you combine the down and dirty dangers of the muddy swamps with the insanely lovely ladies of Louisiana?
You get the concept for a new reality show called 'Bayou Babes.'
a pilot preview for an upcoming reality show soon to begin filming... (This is loosely based on the true concept and idea, just a marketing preview.) A 3 day filming of beautiful girls living down on the bayou.
There is partying. There is mud. There are babes. There is hunting. There are gators. There are babes hunting gators. What this basically translates to is "hot chicks doing a lot of crazy stuff in the swamp." Is there room for another Louisiana based reality show on TV? Is America ready for the sex appeal of Cajun Country?
Turn up the volume, press play and decide for yourself.
Bayou Babes Reality Show Pilot Preview