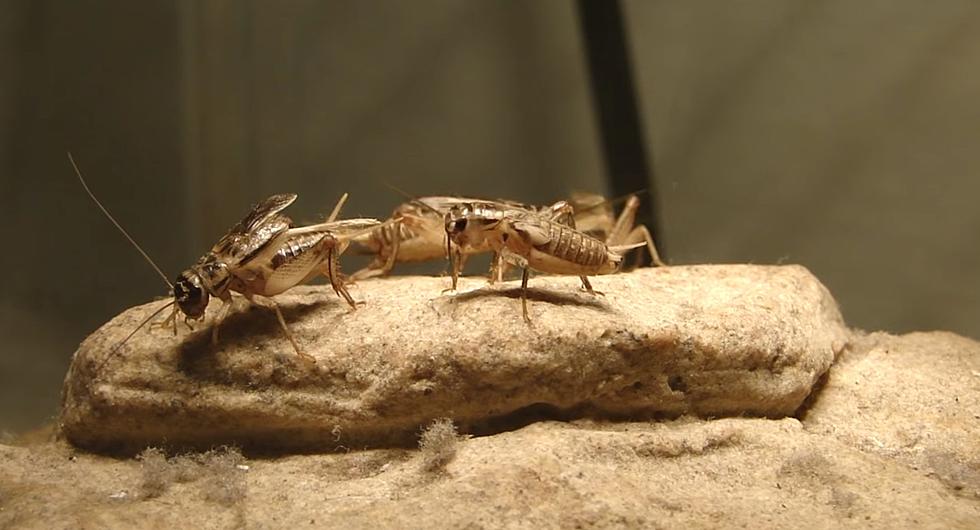 Here's Why There Are So Many Crickets Across South Louisiana
via Youtube
What is going on in south Louisiana?
Like so many of you, I too have seen way more crickets in recent weeks and now we are all asking, why?
Just a few nights ago while at a wedding, I noticed way more crickets in the venue than there should have been, then I started to see more reports of this cricket invasion across Acadiana.
Well, we now know why there are so many crickets showing up in your home, on your patio, and even at work.
For months we were in a drought, and the recent rainfall here in south Louisiana may have played a role in the crickets emerging.
The recent rain in Acadiana has brought the crickets out and they have emerged in time for mating season. Crickets mate at the end of summer, and into early autumn.
The females will lay their eggs, which will hatch by the Spring, and male crickets are on the search for their next mate.
In addition to marting season, the recent rain in our area has improved the food source for this insect.  That is yet another reason why you are seeing more these days. Granted, it's not quite as bad as this swarm in Nevada -
If you're looking to rid your property of crickets during this active time of the year, Realtor suggests you do the following:
Reduce moisture. ...
Seal entry points. ...
Remove excess food sources. ...
Use natural repellents. ...
Incorporate sticky traps.
Our media partners at KATC-TV 3 recently spoke to some local exterminators about what you can do to limit crickets during mating season, and here's what some suggest.
Plant Some Of These In Your Garden to Keep Mosquitoes Away
As we previously told you, mosquitoes are the most
dangerous creatures on earth
. If you want to keep them away from you're yard, these plants can help!