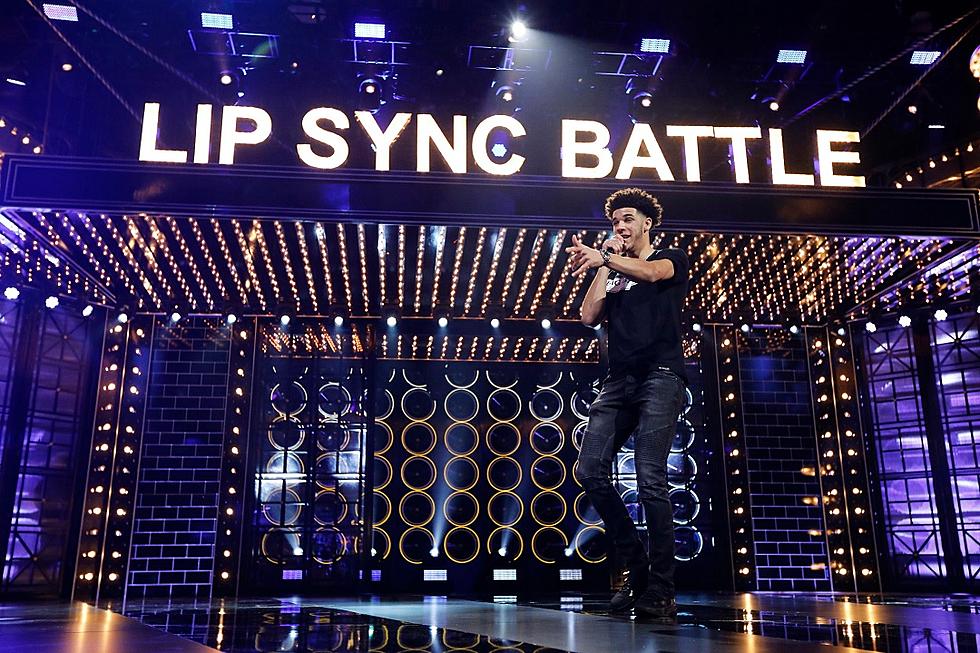 Watch Preview of Lakers Star Lonzo Ball's 'Bad and Boujee' Performance on 'Lip Sync Battle' (VIDEO)
Courtesy of Paramount Network
Come Thursday (February 15), Lonzo Ball will be dueling it out with his dad on Lip Sync Battle, and he's turning to some of hip-hop's biggest stars to win.
In a preview for the Paramount Network series' newest episode, the Lakers rookie faux raps Migos' breakout 2016 hit, "Bad and Boujee," clad in a studded black leather jacket and flanked by a twerking backup dancer. Like the official video for the track, Ball uses a diner as his set.
It remains to be seen which songs Ball's father, media personality LaVar Ball, will hit back with, but Lonzo seems to be off to a solid start. Though it is, admittedly, unsurprising that he turned to Migos for his turn on the mic: Lonzo is a noted fan. "Y'all outdated man. Don't nobody listen to Nas no more," he said in a recent episode of his reality show, Ball in the Family. "Real hip-hop is Migos and Future."
Expect more rap when the Balls' highly anticipated lip sync battle debuts Thursday, February 15 at 10 p.m. ET. See a preview for the episode below.
10 Movies You Can Netflix and Chill to This Valentine's Day