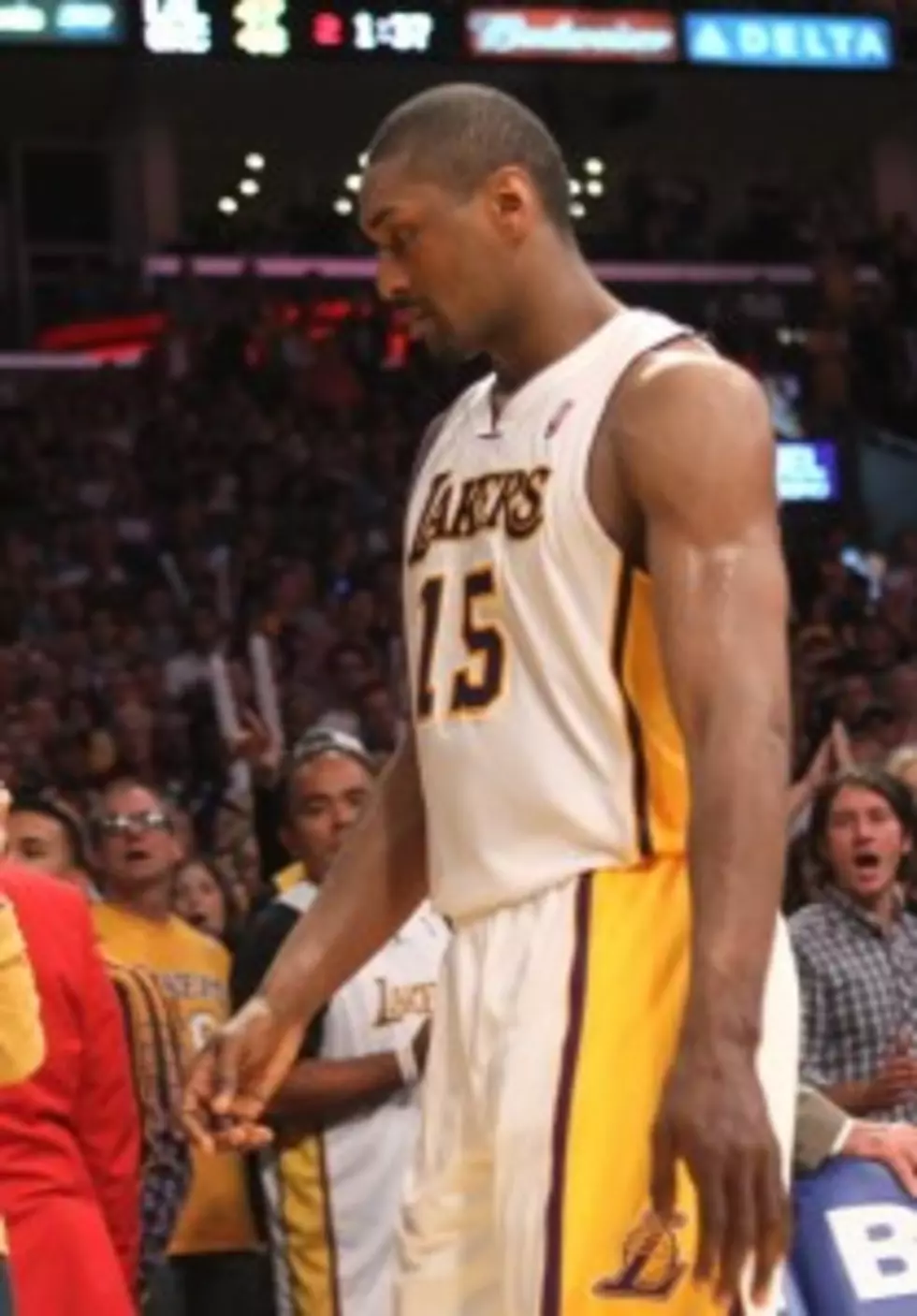 Metta World Peace (Ron Artest) Lands A Cheap Shot In The Laker's Victory [VIDEO]
As of late, many in the NBA have  been riding high on Metta World Peace's behavior and work ethic, that until last Sunday. In the second quarter of the NBA game between Los Angeles and Oklahoma City, Metta World Peace celebrated a slam dunk and when The Thunder's James Harden appeared to get too close to World Peace, that is when the "cheap shot" was thrown.Once known as the NBA's "Bad Boy," World Peace, formerly known as Ron Artest, seemed to have gotten his anger issues under control. If you recall, World Peace was one of several NBA Players to fight with fans in Detroit during a Pistons and Pacers game in 2004.
World Peace was ejected from the game following this incident, and Harden did not return to the game because he showed concussion-like symptoms following the hit. The Lakers would go on to win the game in double-overtime.