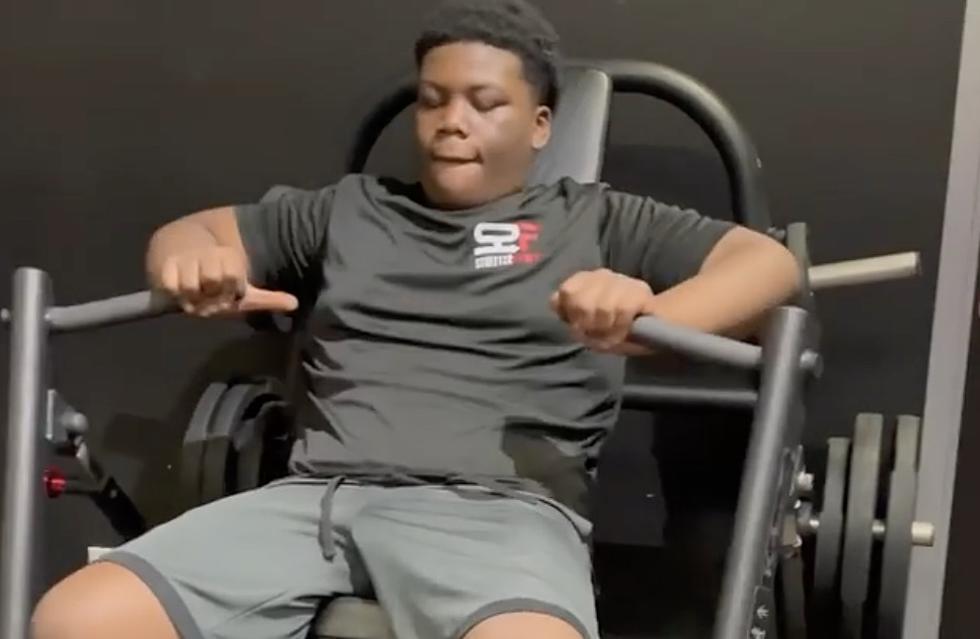 Remember Lil Terrio? See the Dramatic Weight Loss From His Inspirational Fitness Journey
Instagram, LilTerrio
Viral internet icon Lil Terrio is putting in work and dropping major weight on his newfound fitness journey.
You may remember the little boy from his "Ooh Kill Em" videos from back in the day on Vine and other social media platforms, but that little kid is growing up and taking control of his health.
While Terrio was adored for his hilarious videos, there were also people who pointed out how overweight he was—especially given the fact that he was just a little kid.
After Terrio's initial viral internet fame, he resurfaced multiple times on social media as he got older and people were alarmed more and more each time, as he continued to gain an unhealthy amount of weight.
Lil Terrio was born in 2007, so this video being from early 2020 would mean that he is 12 or 13 years old when it was posted to YouTube.
Since that video, I'm happy to report that Lil Terrio has taken full control of his health and has embarked on a fitness journey that is producing insane results. He's been posting his progress on Instagram for all his followers to see.
Terrio says he's committed to the journey and reveals that he's been locked in over the last few months.
His progress is showing, as Terrio is posting motivational captions along with videos of his journey to hopefully inspire others to join him.
While he has acknowledged his setbacks, he points out that his heaviest weight was 345 lbs, which is not healthy for any teenager. His goal is to be in the 190s by Thanksgiving.
More than the obvious health benefits that come with weight loss, I'm most excited to see Lil Terrio's mental health getting a serious boost. To see him post about feeling well and having confidence is the real win.
It's also great to see that he is in touch with the reality of a journey like this and is prepared to face adversity and setbacks.
We'll definitely keep up with Lil Terrio's journey—which is already catching the attention of the blogs that are posting about his transformation.
Keep going, Terrio—or should we say, "Ooooh, kill em!"
LOOK: The Most Famous Actor Born Every Year