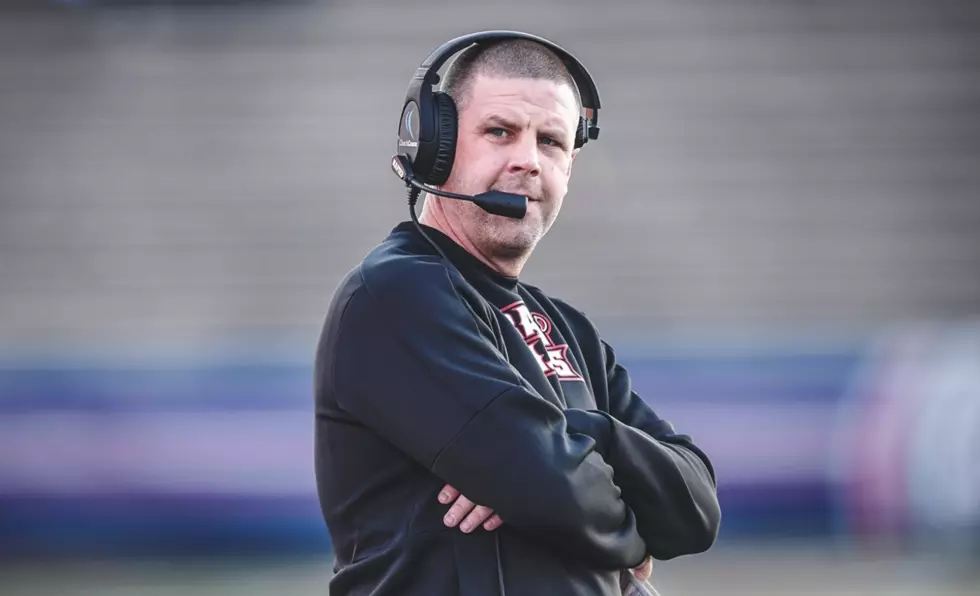 Louisiana Efforting To Extend Billy Napier & Entire Football Staff
Photo courtesy of UL athletics
In the midst of a school-record 10-2 season, with 2 more games to play, 2nd-year Ragin' Cajun head football coach Billy Napier has been linked to numerous head coaching jobs.
Ross Dellenger, college football columnist for Sports Illustrated, tweeted yesterday news of the unprecedented effort to give multi-year deals to Napier's staff.
Louisiana Director of Athletics, Dr. Bryan Maggard, confirmed the report to me but added one new tidbit.
The process of attempting to reach agreements on contract extensions for Napier's staff began earlier in the season, before Napier's name began to pop up in stories, message boards, and facebook groups about the potential new head coach at Ole Miss, or Arkansas, or Missouri, etc.
"I'm a firm believer in the role continuity plays in the success of a coaching staff," added Maggard about the situation. "We are working to keep that continuity."
On October 1st, Louisiana announced an extension of Napier's contract through 2023. Maggard is working to strengthen it more.
As unprecedented success for Louisiana Ragin' Cajun football continues to rise, so does Napier's profile around college football.
In my weekly 1 on 1 interviews with Napier over the last few months, he always deflected praise to his staff and team when I ask him about the impressive results in a results-driven business.
With a school-record 10 wins, and a chance to add a Sun Belt Conference Championship tomorrow at Appalachian State, and Bowl victory to an already impressive resume, expect Napier's name to be brought up when discussing potential candidates to fill a vacant head coaching job.
For now, he's the head coach of Louisiana's Ragin' Cajuns, with his entire staff in tow. Ragin' Cajun fans are hopeful the continuity continues into 2020.