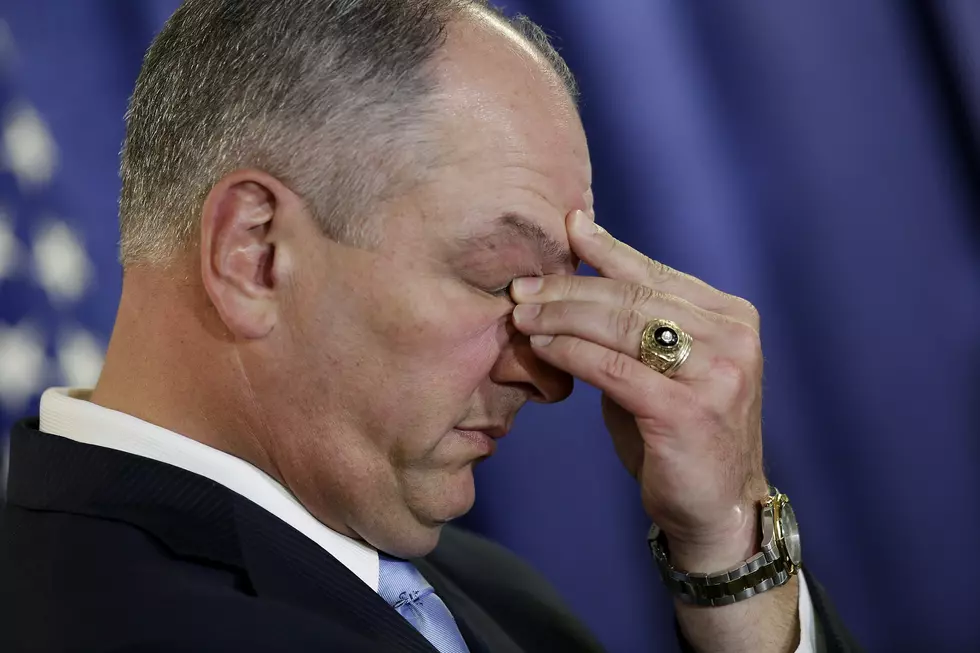 Louisiana Governor Says Mask Mandate Not Ending Anytime Soon
Joshua Lott, Getty Images
Louisiana, the nation, and the rest of the world are continuing to slowly but surely come out from under the coronavirus pandemic that has plagued the planet for more than a year now. Not only are coronavirus case numbers coming down so are deaths and hospitalizations. That's a sure sign that what "we" collectively have been doing to mitigate the spread of the disease is working.
Now that the virus does appear to be under some semblance of control and more and more residents are getting vaccinated the question we are being asked the most concerns face masks and facial covering. Currently, Louisiana is in Phase 3 of the state's coronavirus mitigation plan. That plan still includes a face mask mandate.
Yesterday, Louisiana Governor John Bel Edwards on his monthly radio program, Ask the Governor, was steadfast in his resolve to not do away with the face mask mandate anytime soon. The Governor's reasoning was quite simple,
If you tell people ok, we are going to remove the mask mandate but then you also say we strongly encourage you to keep wearing the mask, they don't hear the second part,
The Governor is not wrong in that observation. Since there are very few among us that actually enjoy wearing a face mask if given the option most of us won't.
The Governor's reasoning for wanting to continue the face mask mandate can be backed up with statistics. Since January cases of coronavirus in Lousiana have dropped by about 75%. The state has also seen a sharp decrease in hospitalizations and deaths too.
Can all of that be attributed to the wearing of face coverings? Probably not.
But the Governor's school of thought seems to revolve around the idea of "what we are doing is working so why would we want to stop doing that"? Besides, the Governor and his advisors are telling us that we still have a long way to go before we can return to pre-pandemic practices. So, therefore the mask mandate will be here for a least a little while longer.
I do think that as more and more of our state's residents receive vaccinations against coronavirus the Governor will be more likely to rescind the mask mandate. Almost 900,000 Louisiana residents have had at least one dose of vaccine and over half a million of our state's residents can claim to be fully vaccinated against coronavirus.
Hopefully, all of our efforts will soon have us back inside our favorite clubs and concert venues as well as stadiums and coliseums. I think we are already to step back out into the light after so many months of being sequestered in the darkness of uncertainty.
Things We Are Ready To Do Again in 2021