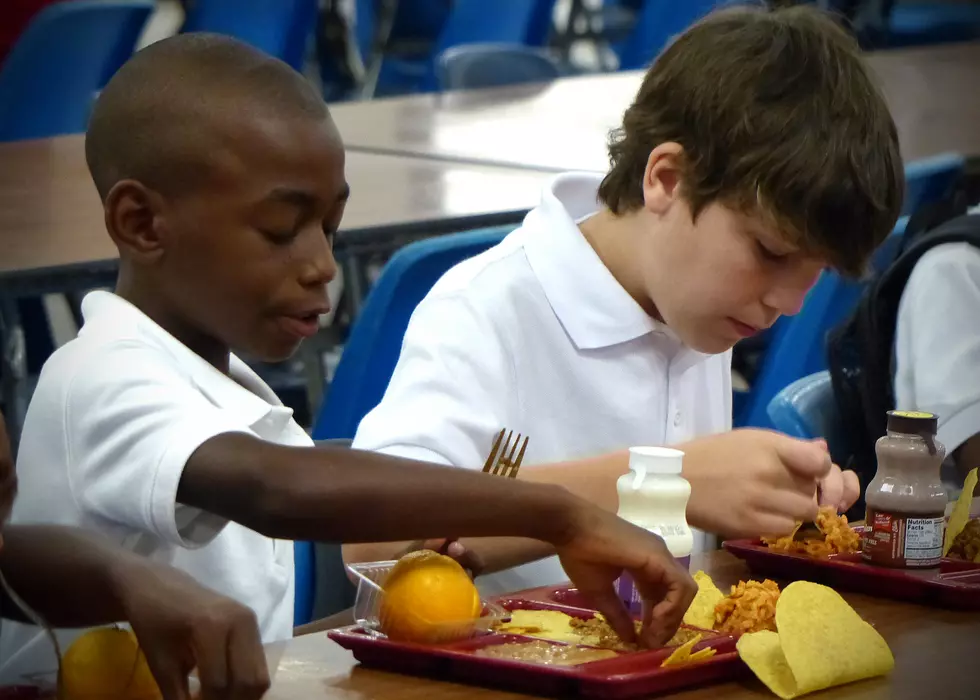 Meals For Lafayette Public School Students Start Tuesday
Lafayette Parish School Systems Lunch (Photo courtesy of LPSS)
For many children in Lafayette Parish Public schools, one of the big things that happens for them each school day is that they receive good nutrition in the form of school meals.
With Governor John Bel Edwards' proclamation Friday closing K-12 schools, plenty of students and their parents were worried about meals for their students. Food insecurity for many students is a daily worry.
The Lafayette Parish School System is reporting that daily meals for public school students who need them will begin tomorrow, Tuesday, March 17, 2020.
Lafayette Parish School System Spokeswoman Allison Dickerson says that both breakfast and lunch will be available for pick-up to school students.
Now, there are some guidelines. Dickerson says the student that is getting the good must be present to get their meals. She adds that there will be NO exceptions to this rule.
You will be able to pick-up your child's food between the hours of 9:30 a.m. and 1:00 p.m.
The pick-up is going to be available for students during each day of the work week.
You will not need to get out our your car. The food will be delivered to you through the window of your car, or they will be given straight to the student if they walk up to the school.
The following is the list of schools and addresses were students can get their meals:
Alice Boucher Elementary School       400 Patterson Street in Lafayette
Broussard Middle School                     1325 South Morgan Avenue in Broussard
Carencro Middle School                       4301 North University Avenue in Carencro
Charles Burke Elementary School        2845 Ridge Road in Duson
Corporal Michael Middlebrook Elementary School                                                                                                                            1801 Kaliste Saloom Road in Lafayette
Edgar Marn Middle School                    401 Broadmoor Blvd. in Lafayette
J.W. Faulk Elementary School               711 East Willow Street in Lafayette
L. Leo Judice Elementary School           5801 Cameron Street in Scott
Lafayette Middle School                         1301 West University Avenue in Lafayette
Live Oak Elementary School                  3020 North University Avenue in Lafayette
Milton Elementary & Middle School       222 West Milton Avenue in Milton
Paul Breaux Middle School                    1400 S Orange St in Lafayette
S.J. Montgomery Elementary School     600 Foreman Drive in Lafayette
Youngsville Middle School                      600 Church Street in Youngsville
Dickerson says if your student does have some type of special dietary need, please make sure that you call the Meal Service Hotline. There number is 337-521-7370.
You need to call that line so you can coordinate with them on where you will be picking up that meal. This is for students who already have some type of special dietary need that is already on record with their school.