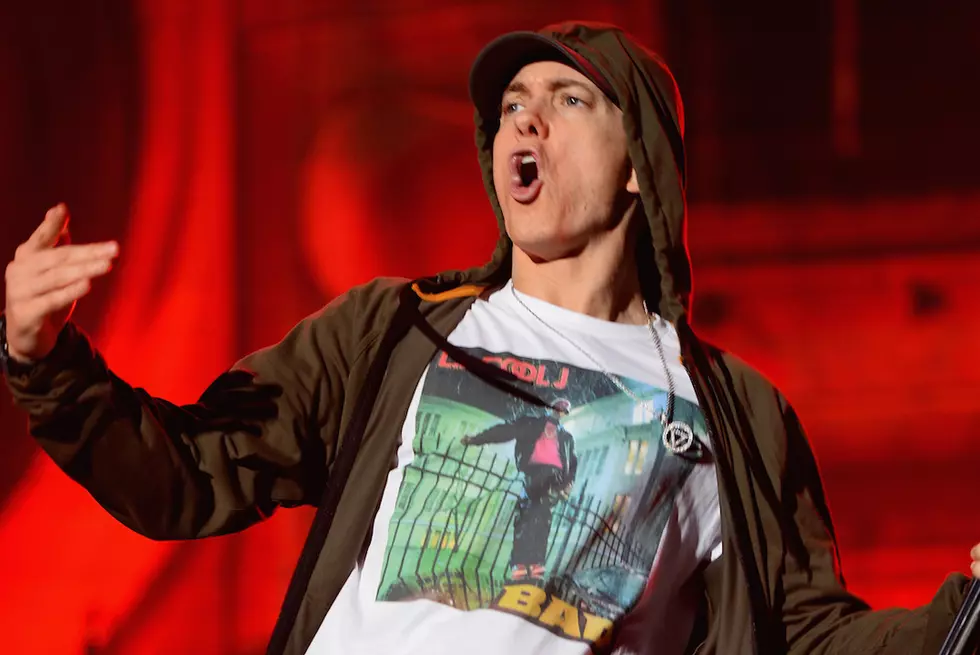 Minnesota Congressman Says Eminem's Trump Verse Will Improve Voter Turnout [VIDEO]
Theo Wargo, Getty Images
Minnesota congressman, Keith Ellison is convinced that the scathing verse will move people to the polls. After Eminem's vicioius verse made national news, politicians and hip-hop fans alike have been talking. Ellison said that Eminem is "doing the right thing" in speaking out against Trump.
"Eminem and many other artists make an important cultural contribution," he told TMZ.
The congressman also said that while Em's line in which he told his fans who also voted for Trump, "f--- you,' may've turned some of them away, it will invigorate voters to get to the polls in his home state, which had low turnout. You can watch Congressman Ellison's comments below.
Worst to Best: Every 2Pac Album Ranked