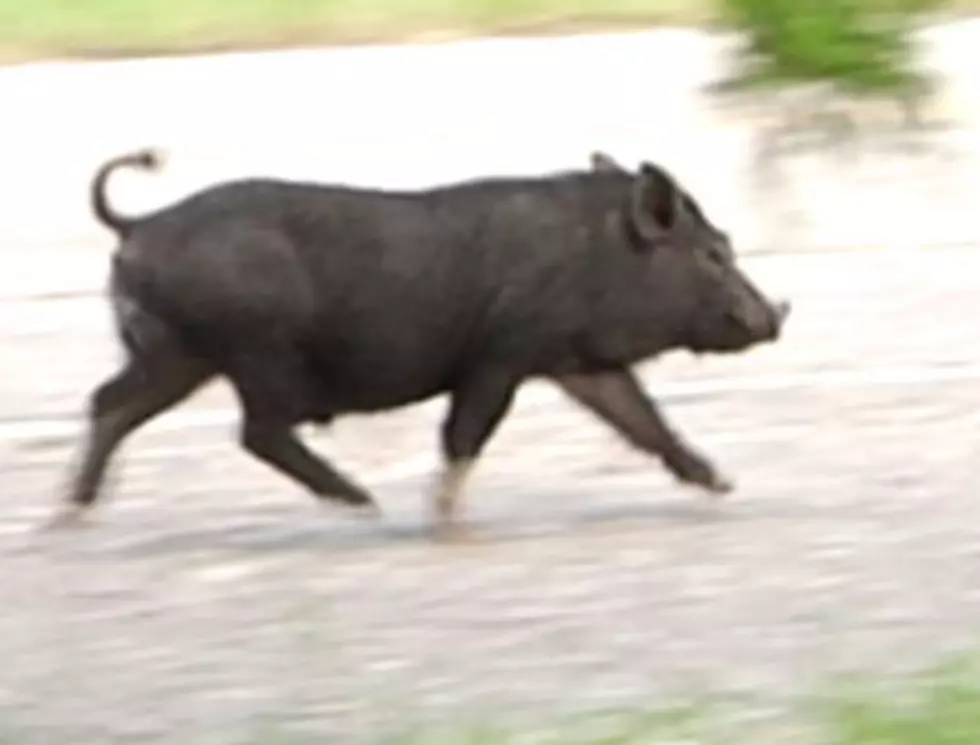 New Iberia Has A Pig On The Loose [VIDEO]
KATC-TV 3
If you haven't heard, there is a pig on the loose in New Iberia.
KATC-TV 3 recently reported that a small black pig has been running through the city and citizens are now concerned for it's safety.
The pig is too fast for anyone to catch it by hand, still some are doing their best to trap the pig.
We aren't sure if the pig is a pet that got loose or if its a wild one that now calls New Iberia home.
I just hope that the pig isn't harmed and that it is either returned to its rightful owner or relocated.
We've officially named it, "Cochon Tee-Berry!"