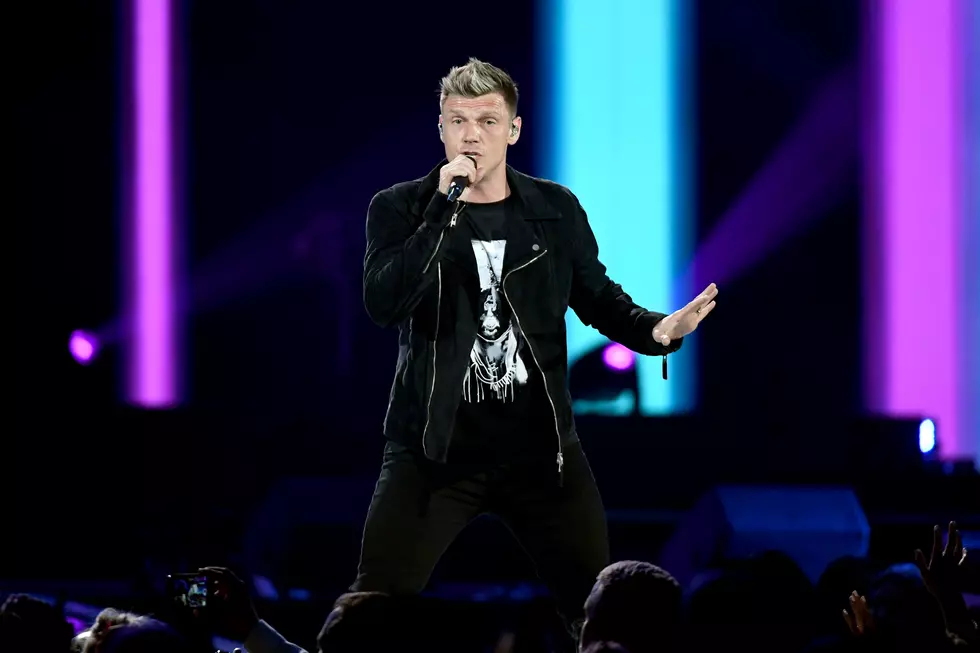 Backstreet Boys Christmas Special Dropped After Nick Carter Accused of Raping Autistic Fan
(Photo by Ethan Miller/Getty Images)
ABC has pulled the Backstreet Boys Holiday Special amid new rape allegations against band member Nick Carter.
The network was set to air 'A Very Backstreet Holiday' on Dec. 14 but instead of seeing The Backstreet Boys performing songs from their Christmas album of the same name (released back in October), ABC will be running comedy reruns instead.
ABC's decision to yank the Backstreet Boys Holiday program follows a lawsuit filed on Thursday (Dec. 8) alleging that Nick Carter raped a then-17-year-old fan after a concert in 2001.
According to the lawsuit, now-39-year-old Shannon "Shay" Ruth says that Carter raped her on his tour bus after the 'Black & Blue' tour stop in Tacoma, Washington. Ruth says that Carter picked her out of a crowd of autograph seekers to join him on his tour bus where he gave her an alcoholic beverage that he called "VIP juice" before he allegedly assaulted her.
Rolling Stone detailed the explicit details that Ruth described in the lawsuit as she appeared with her lawyer in a press conference on Thursday.
A tearful Ruth says that nothing has affected her more than what Nick Carter allegedly did to her.
Even though I'm autistic and live with cerebral palsy, I believe nothing has affected me more …than what Nick Carter did to me. After he raped me, I remember him calling me a 're****** b****' and grabbing me and leaving bruises on my arm. Carter tried to scare me into silence, saying he'd turn people against me because he was Nick Carter and had the power to wreck my life.
Ruth says she thought if she told anyone what happened to her that she "would go to jail."
Nick Carter responded to the allegations via a statement released by his lawyer on Thursday night.
This claim about an incident that supposedly took place more than 20 years ago is not only legally meritless but also entirely untrue. Unfortunately, for several years now, Ms. Ruth has been manipulated into making false allegations about Nick – and those allegations have changed repeatedly and materially over time. No one should be fooled by a press stunt orchestrated by an opportunistic lawyer – there is nothing to this claim whatsoever, which we have no doubt the courts will quickly realize.
The Rolling Stone report also alleges that three other women (identified as Jane Doe 1, 2, and 3) accuse Carter of "similar behavior." One of the accusers was only 15 years old at the time of her alleged abuse in 2003.
Ruth is seeking monetary damages "for past and future pain and suffering as well as punitive damages in an amount to be determined at trial."
See details on the lawsuit and Carter's history with accusers in the full Rolling Stone report here.
LOOK: The Most Famous Actor Born Every Year