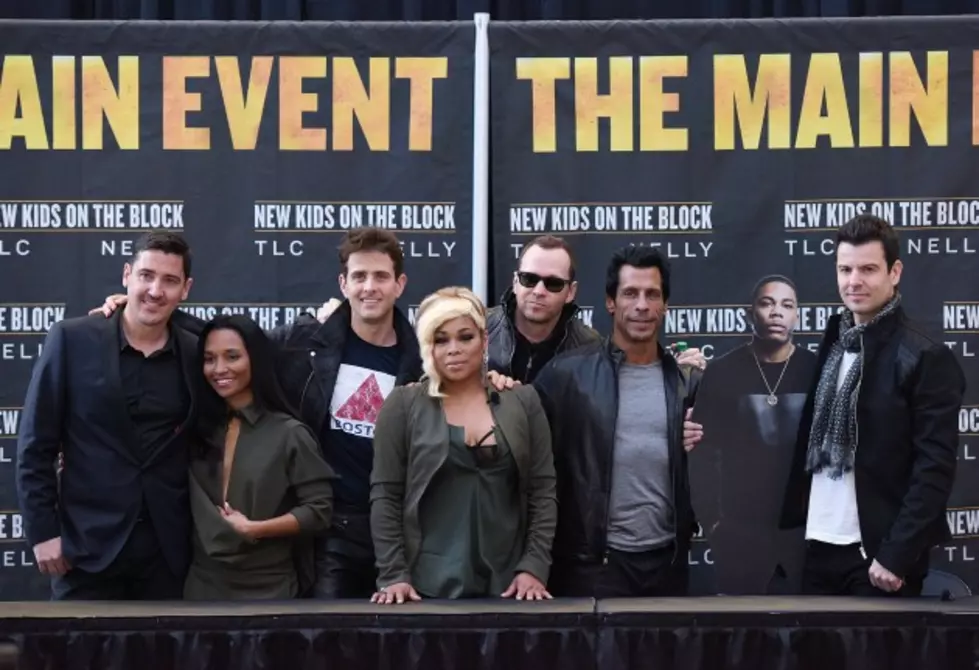 Play 'One Beat Wonder' And Win Tickets To See NKOTB, TLC + Nelly
Grant Lamos IV, Getty Images
The New Kids on the Block are going on tour with TLC and Nelly and Hot 107.9 has your free tickets to see 'The Main Event' in New Orleans on Friday, May 15!
Starting Monday (Jan 26) listen to Chris Reed On-Air every weekday morning to play 'One Beat Wonder'—where we will play one beat of a hit song from all three artists in a row. Caller 7 will have to figure out the title to all three songs in order to win a pair of tickets to the show!
Each morning—all week long—there will be a new round of 'One Beat Wonder' and a chance for you to win tickets to see NKOTB, TLC, and Nelly on one of the hottest concert tours of the year!
The tour is set to kick off on May 1 in Las Vegas, with tickets going on sale January 31 at LiveNation.com. NKOTB has sold over 80 million albums worldwide, shattering box office records playing an estimated 200 concerts a year, in sold out stadiums across the globe.
Speaking of tickets, we're giving you the chance to take advantage of our special HOT 107.9 PRESALE LINK and get your tickets early on Friday, January 30 (between 10A-10P) using the password: HOTKID
All from the station with the HOTTEST tickets to all the HOTTEST concerts—Hot 107.9!