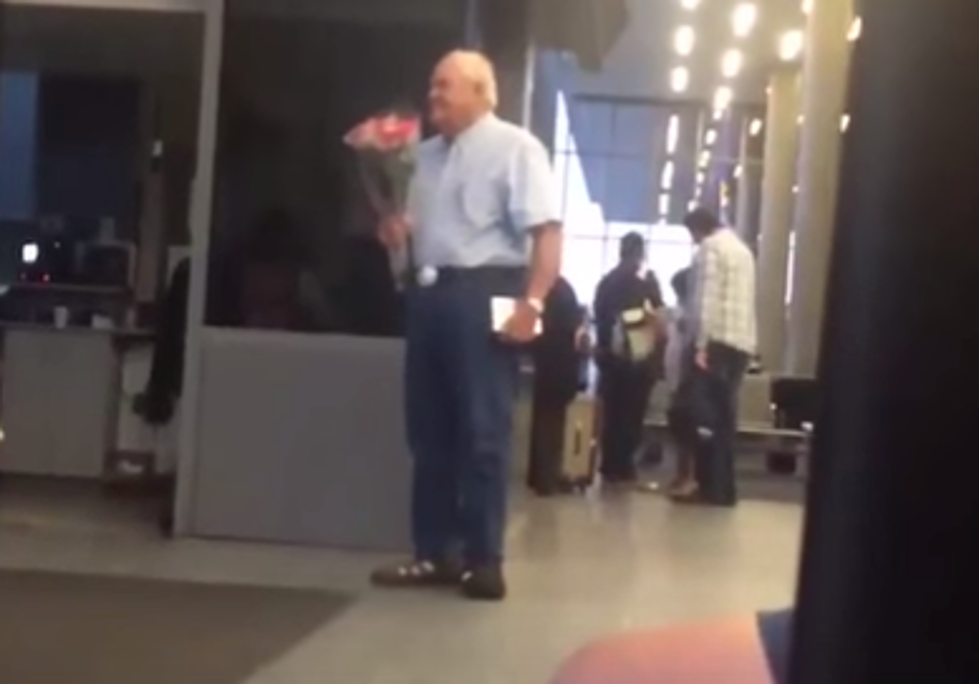 Older Gentleman Gives Wife Flowers At Airport [VIDEO]
YouTube
An older gentleman was spotted in an airport waiting for his wife to return and he was waiting for her with flowers in-hand. 
As soon as she approached him, he handed his wife the flowers and embraced her immediately. The internet fell in love with this moment!!!
The video has been viewed by millions on Facebook, and perhaps the numbers tell us that we still do hope for "love" in this crazy world we are all living in. What a beautiful moment.
Perhaps we can all learn something from this video and take it with us into our day.