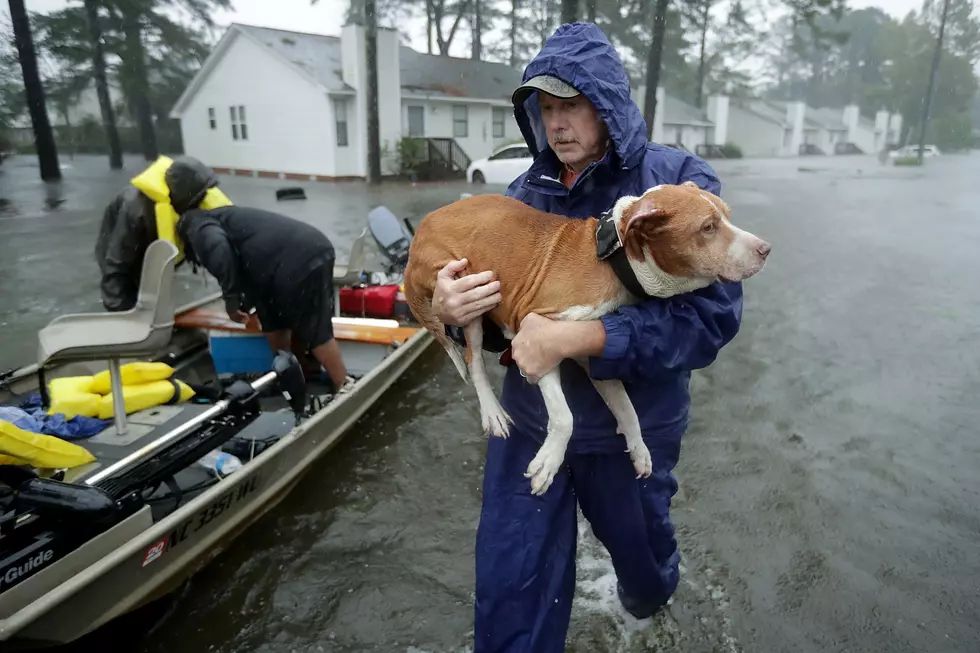 Pet Disaster Prep Kit, Here's What You Need
Chip Somodevilla/Getty Images
When we have an upcoming weather event, it's important not to forget our furry friends. They are our family, and the Humane Society of the United States has a list of things not to overlook when preparing for a tropical storm, hurricane, or any other drastic weather related event. Keep your kit on hand, and good luck during #Barry, y'all!
Food and water for at least 5 days. Include can openers and bowls. Also a gallon of water per person per day, and an extra gallon for pets. They might also need to be rinsed in case they go through flood waters or are exposed to chemicals.
Medication and medical records. Keep these in a waterproof container. And get a pet first aid book and kit if you can.
Sturdy leashes, carriers, and harnesses.
Current photos of your pet. Also include a description in case you get seperated.
Written information about feeding schedules, medications, and behavior. Also include contact info for you veterinarian. This is in case you have to board your pets or place them in foster care during a disaster.
Other items you want want to include: newspapers, paper towels, plastic trash bags, grooming items, bleach.