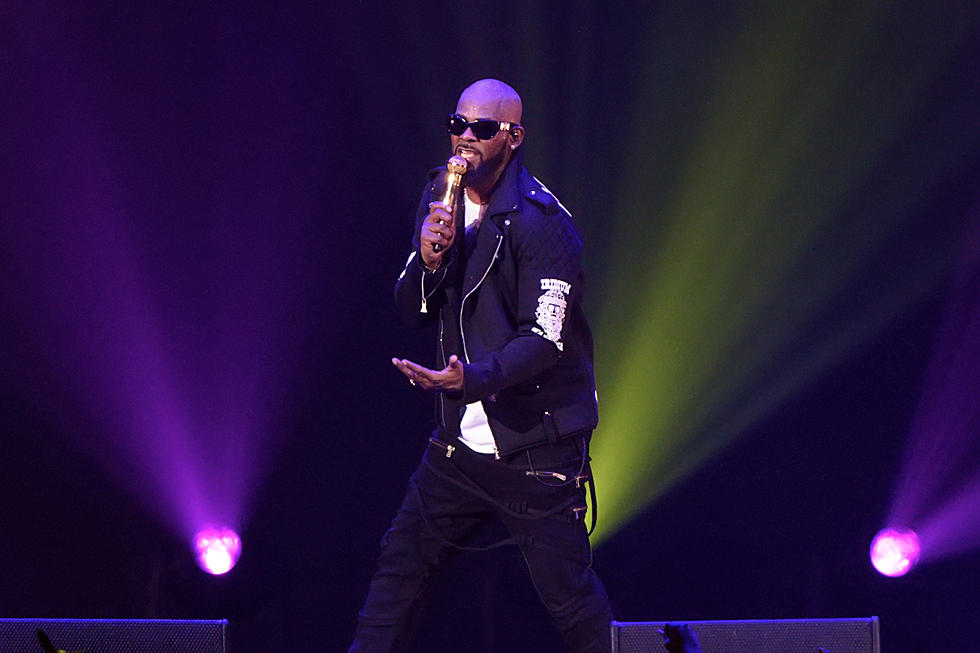 R. Kelly's Spotify Streaming Numbers Increase After He's Removed From Company's Playlists
Daniel Boczarski, Getty Images
Earlier this month, Spotify announced the removal of R. Kelly's music from the platform's promoted playlists, in accordance with the company's new policies on artist conduct. In an unsettling turn of events, Neilsen Music reports that in the week following the change, the "Don't You Say No" singer's music was streamed on all platforms more times than its previous weekly average in 2018.
Before Spotify's announcement earlier this month, R. Kelly's music averaged 6,584,000 weekly streams this calendar year. From May 10 to May 16, the week after the artist's music was pulled from Spotify's in-house playlists, R. Kelly's songs were streamed 6,676,000 times.
While the Grammy Award-winning singer wasn't the only artist whose music Spotify declined to promote, his work has grown uniquely controversial. Following years of reports about the singer's alleged sexual misconduct, R. Kelly has been accused in recent months of training underage girls to live as "pets" in his "sex dungeon," and recruiting two underage girls to join his alleged sex cult. This week he was sued by a woman for sexual assault, false imprisonment and failing to disclose a sexually transmitted disease.
In response to the new allegations, a social media campaign dubbed #MuteRKelly, led by women of color affiliated with the Time's Up movement, has called in recent weeks for the music industry to stop supporting the singer.
R. Kelly, for his part, has remained defiant. In recently surfaced footage, the singer can be heard telling a group of friends, "I got a million muthafuckas hating me, and 40 billion muthafuckas loving me. I'm handcuffed by my destiny. It's too late. They should have did this shit 30 years ago. It's too late. The music has been injected into the world."
A rep for R. Kelly claims the video has nothing to do with his music being removed from Spotify's playlists.
See 12 Rappers Who Have Deleted Their Social Media Accounts