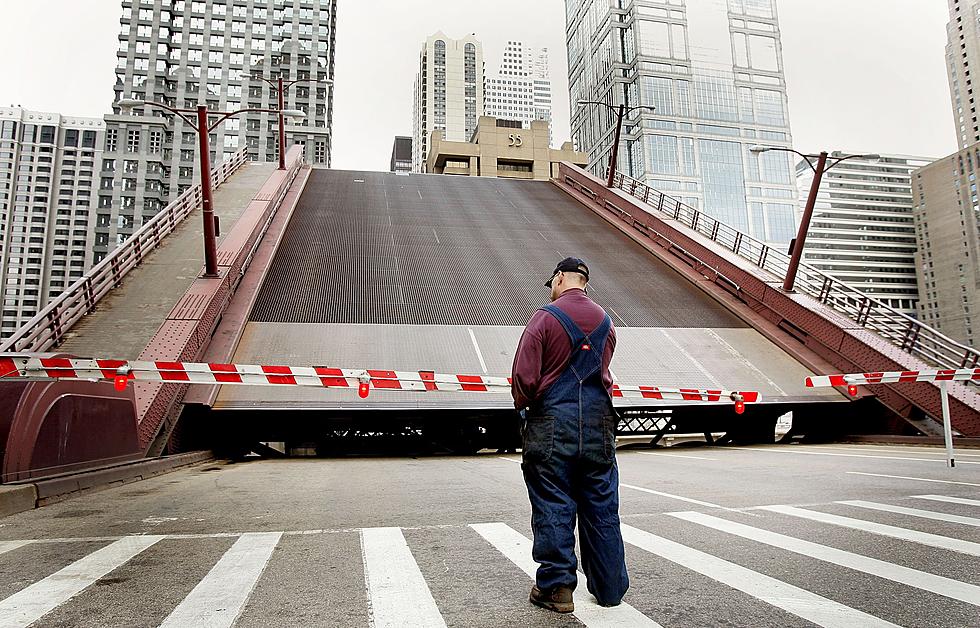 Two Men Die After Trying To Jump Louisiana Drawbridge
Photo by Tim Boyle/Getty Images
In a story that seems straight out of The Dukes of Hazzard or the Blues Brothers, two Texas men tried to jump a draw bridge in Calcasieu Parish.
Louisiana State Police say that two men tried to jump the bridge around 2:00 AM Friday (May 24) morning. The incident happened at the Black Bayou Bridge about 6 miles south of Lake Charles.
The car that was occupied by the two Texas residents, whose names were not released due to next of kin having not been notified, pulled up to the bridge that was ajar to let a boat pass in the Intracoastal Waterway.
A witness says that the passenger of the car exited the vehicle and lifted the gate arm. The driver then drove passed, and picked the passenger up. The car then proceeded toward the ramp. The driver then reversed and proceeded forward in an effort to jump the ramp. The vehicle became airborne, fell into the waterway and sank to the bottom.
The driver was unable to exit the vehicle, while the passenger was located outside of the vehicle. The Calcasieu Parish Sheriff's Office Marine Division and the U.S. Coast Guard performed search and recovery. Both men were pronounced dead at the scene.
The crash is still under investigation.