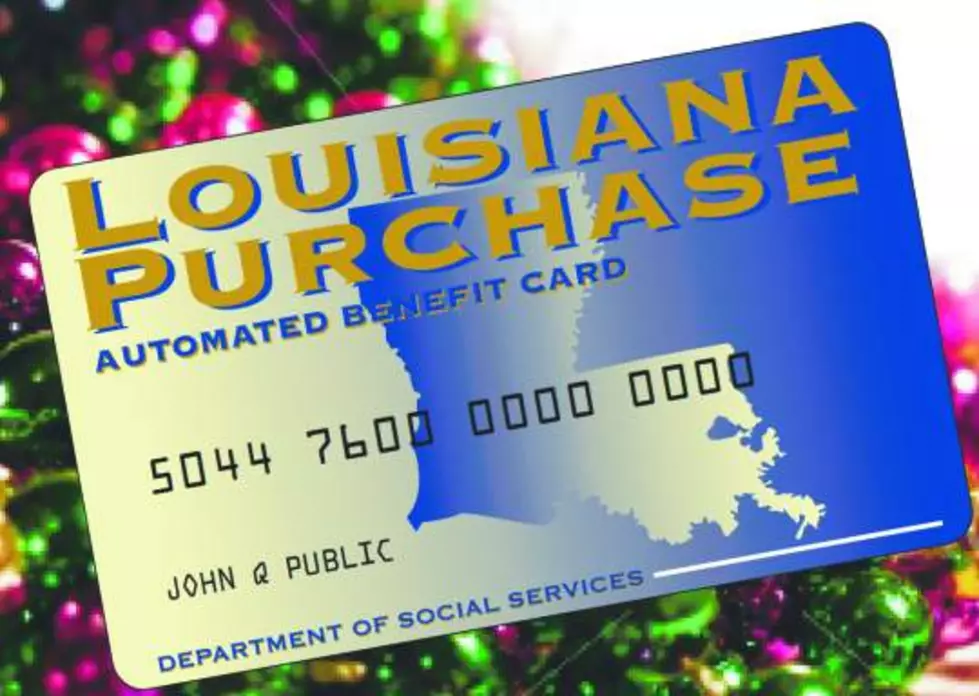 When Will Your Louisiana Pandemic EBT Card Arrive?
EBT Card (Photo Courtesy of cafemom.com)
KPLC reports the first round of (P-EBT) cards will be arriving this week, and recipients will receive them in envelopes with an Austin, Texas, return address. To see what the envelopes look like click, here. Cards will come with full activation instructions for use.
Below is the mailing schedule for those who applied for the program:
If you applied for the P-EBT program before 4:30pm on May 25, you should receive your card this week.
If you applied between May 25 and June 1 at 4:30pm, your cards should arrive the week of June 13.
Those who applied between June 1 and June 8 at 4:30pm can expect their cards the week of June 19.
Those who apply between June 8 and the extended deadline of June 15 at 4:30pm should get their cards in the mail by June 26.
If you successfully applied for P-EBT benefits but didn't receive your card in the mail within timeframes list above, call the LAHelpU Customer Service Center at 1-888-524-3578 to report the problem.
Enter your number to get our free mobile app
KEEP READING: Get answers to 51 of the most frequently asked weather questions...