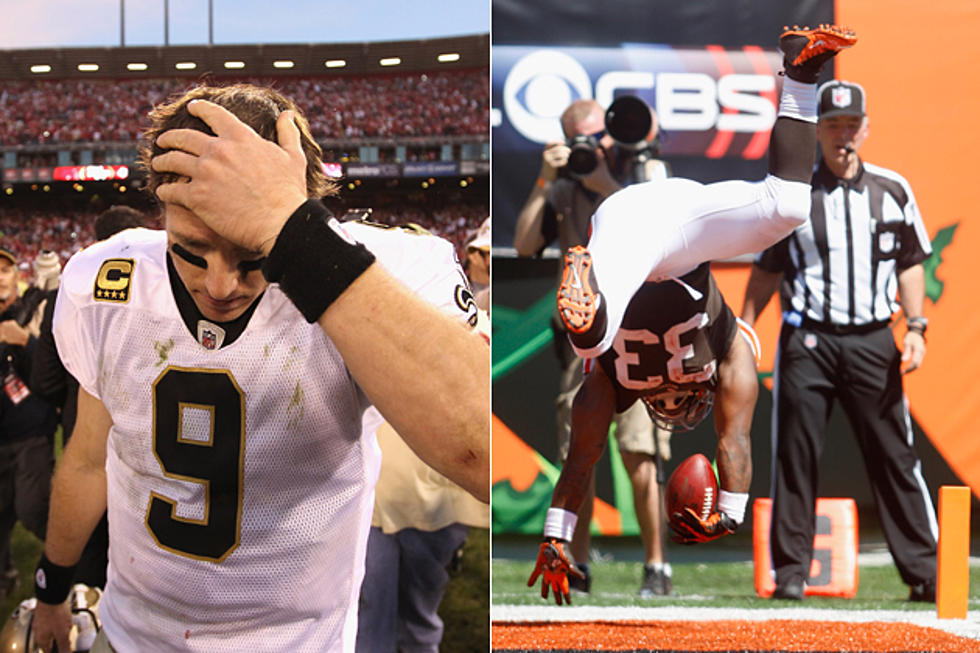 Which Winless NFL Team Has the Best Chance at the Super Bowl? — Sports Survey of the Day
Ezra Shaw / John Grieshop, Getty Images
As we head into week number four in the NFL, two teams are still looking for win number one. So, which winless team has the best chance at the Lombardi Trophy?It's the goal of every team to bring home a championship. No city knows the heartache of not winning a championship more than Cleveland. The Browns had high hopes, yet remain winless so far this season. Can they turn things around?
Maybe the biggest surprise so far this year is that the New Orleans Saints have yet to notch a win. Could the off-season "Bountygate" scandal be the reason, or is Drew Brees right about his team getting a raw deal from the replacement refs?
These two teams have had dramatically different recent histories—the Browns' is one of persistent misery and disappointment; the Saints are just a few years removed from winning the Super Bowl—but they find themselves in the very same spot right now.