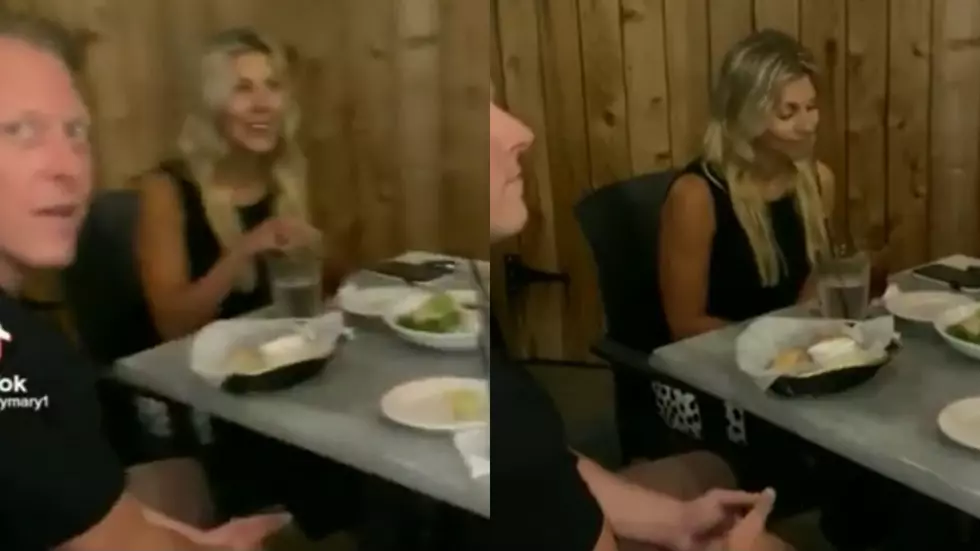 Wife Exposes Husband Online after Catching Him Having Intimate Dinner with Coworker
Twitter via @SixBrownChicks
A viral video appears to show a wife catching her husband having an intimate dinner with a coworker. Social media has brought up many theories surrounding the situation that is clearly uncomfortable for everyone involved.
No one likes to be cheated on. In fact, honesty and transparency are two of the most important parts of a health relationship.
But a video has recently gone viral on social media and it appears to show a woman catching her husband in the act.
As the husband got up from his seat, the woman who was seated at the table is clearly shocked at the entire situation.
Wife Exposes Husband Online after Catching Him Having Intimate Dinner
See the video for yourself via @SixBrownChicks below.
Apparently, the quiet conversation at the restaurant went something like this. On top of it, the two people featured in the video were apparently at a glitzy hotel before this.
Reactions to the situation from Twitter users can be found here.
This is definitely a sticky situation. What do you think about it?
Helping Your Marriage Flourish and Decreasing Conflict