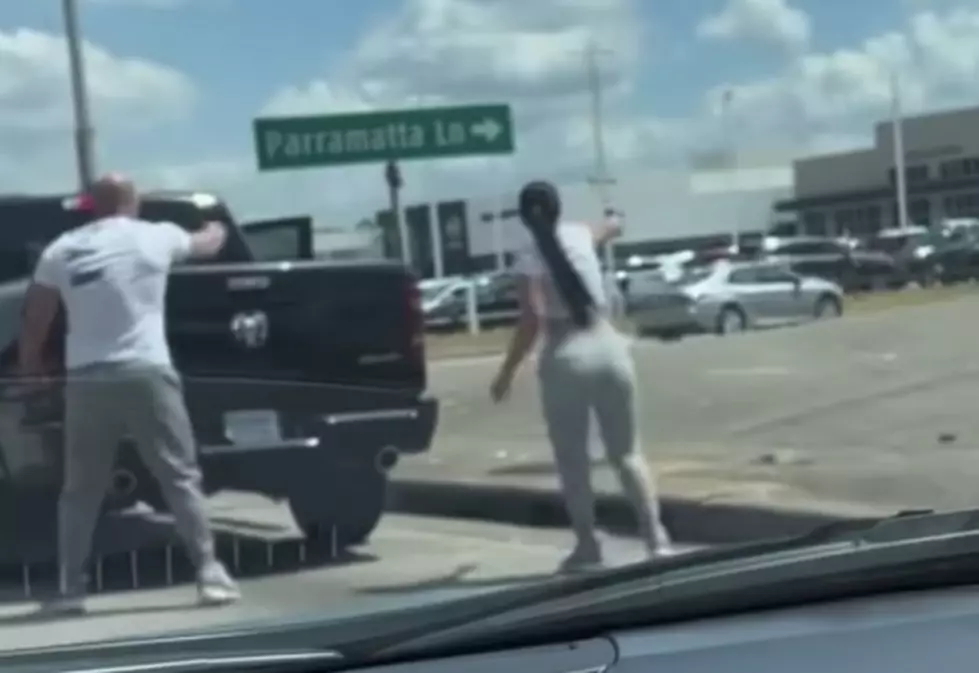 Woman Pulls Gun Out and Shoots at Vehicle While on Houston Roadway [NSFW-VIDEO]
Facebook
Some people simply don't care.
Watch as a couple gets into an apparent altercation with someone on a Houston roadway, then shoots at the vehicle multiple times.
A woman in grey sweatpants shoots at the person in the car while at a very close distance, then proceeds to fire more shots at the car as it races away from the couple.
We should note here that you can see the couple pick up the shell casings after they shot at the vehicle.
The shooting happened at I-45 and Parramatta Ln in Houston and now Houston Police are asking for the public's help in identifying the couple in the video below.
As of now, we don't know if anyone in the vehicle was struck in the gunfire.
Let this video be a reminder to you that some on the roadways are carrying weapons and that it is extremely dangerous to approach anyone during an altercation on the roads.
Here's the video from Houston, and I will warn you that some may find the language in the video to be offensive.
Since the video went viral, we have an update for you. The coupe seen here in the shooting has been arrested.
Photos That Remind Us Why Mondo Duplantis Is The Greatest Pole Vaulter In History