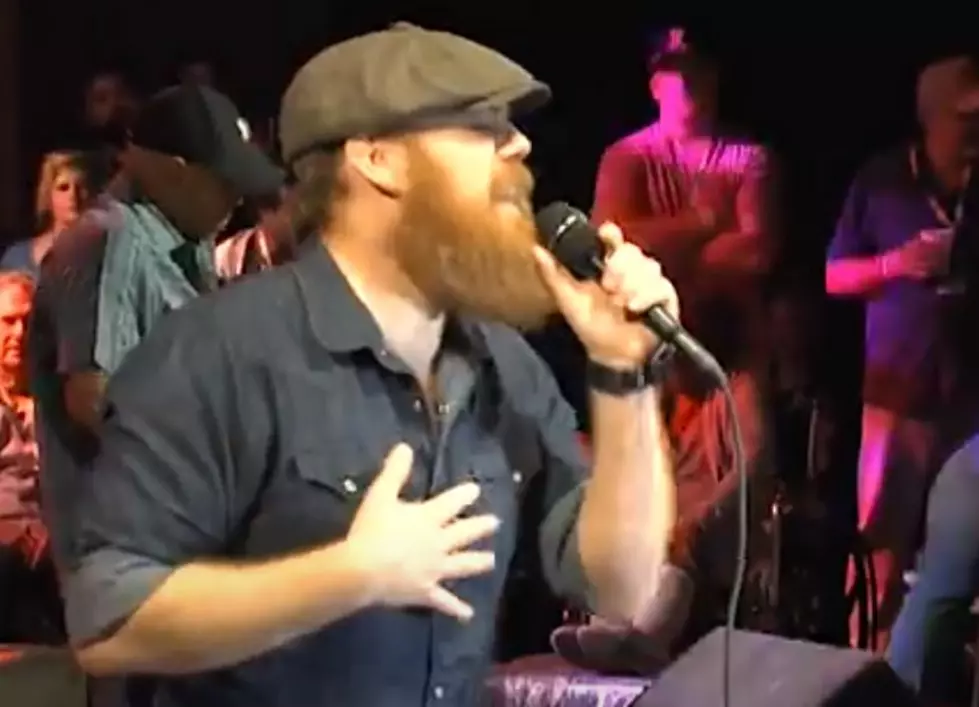 Benefit Concert for Acadiana Radio DJ Set for Sunday Downtown
AOC Community Media via Facebook
You've heard the saying "this ain't business, it's personal". Well, that certainly applies to a benefit concert planned for Sunday afternoon at Downtown Lafayette's Grouse Room. On Sunday, between the hours of 1 and 5, that venue will host an open-air concert and lunch to support local radio personality Chuck "Hoss" Childress and his lovely bride Tisha.
It's true that Hoss Childress works for a competing radio station ( KBON 101.1) but as I said, this ain't business it's personal. Tisha Childress, Hoss' better half, has been diagnosed with a medical condition that will require some rather expensive treatment. So we, at this radio station, felt honor-bound to not only help out a fellow member of our industry but to help out a family that we have come to know and love through the years as "family".
The concert is part of the monthly Blue Monday Concert Series. That series is produced by Love of People, a local non-profit organization whose mission is to help individuals grow as part of a productive environment, in order to improve community and family living. The group normally sponsors performances monthly on Monday evenings, hence the Blue Monday moniker.
Sunday's concert will feature the Blue Monday All-Stars band with performances by the likes of Marc Broussard, Anthony Dopsie, Cedric Watson, Ray Boudreaux, Roddie Romero, and a host of others. There will also special cameos by many more of your favorite local singers and artists.
The cost to attend will be $25 dollars and reservations are suggested. The concert will take place in the open-air courtyard of the Grouse Room downtown. Special "blue-plate" barbeque dinners will be available for $10 per plate.
A special tip of the cap to Lafayette Roofing and General Contractors who are helping to underwrite some of the costs of this event. All COVID-19 protocols will be followed and politely enforced. Y'all will need to Mask Up.  This isn't the place for a political statement, this is a place to come together as a community for a family that I believe has always worked to make our community a little bit better.
If you can't make it to Sunday's event at the Grouse Room a Facebook Fundraiser has been established.
11 Best Characters From 'The Office'