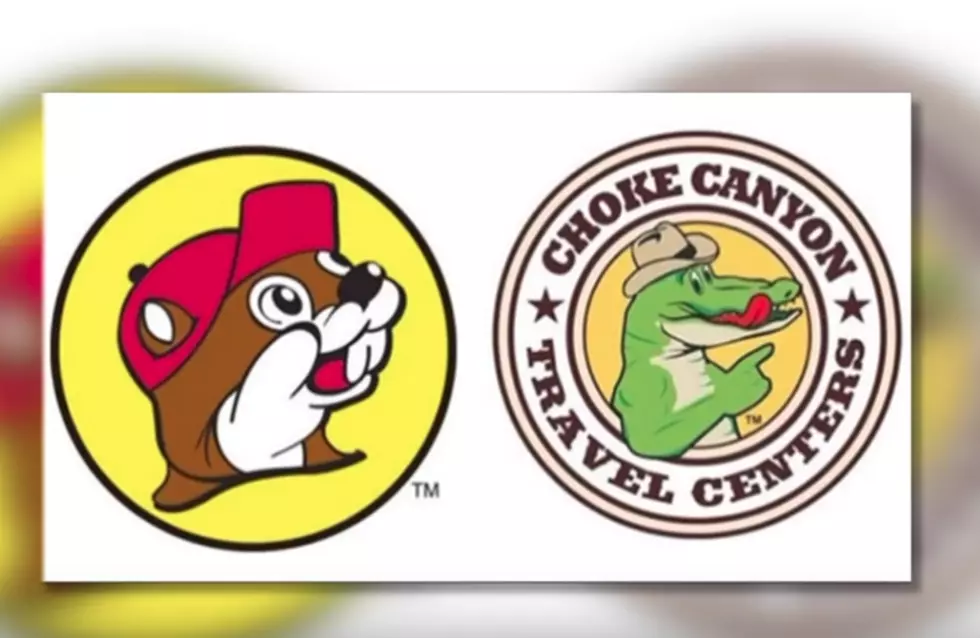 Buc-ee's Prevails In Trademark Lawsuit
KENS 5 via YouTube
If you look at the two images pictured above you, as seen in a TV report by KENS 5 television you can probably discern the difference between the two. One features a beaver wearing a red ball cap.
The other features an alligator wearing a more western style hat. The colors are different, the creatures are different, but the businesses are very similar and that's why the courts had to get involved.
Yesterday a federal court decided that the logo, image, and artwork, for Choke Canyon Travel Centers was too close to the trademarked logo, image, and artwork used by Buc-ee's Travel Centers.
Attorneys for Buc-ee's suggested to the court there were at least 10 different similarities between the two marks. Let's see how many you can name? Don't hurt yourself I can't name them either but there was enough evidence for the beaver to prevail over the alligator in this case.
Attorney's for Choke Canyon have suggested they will appeal the ruling.