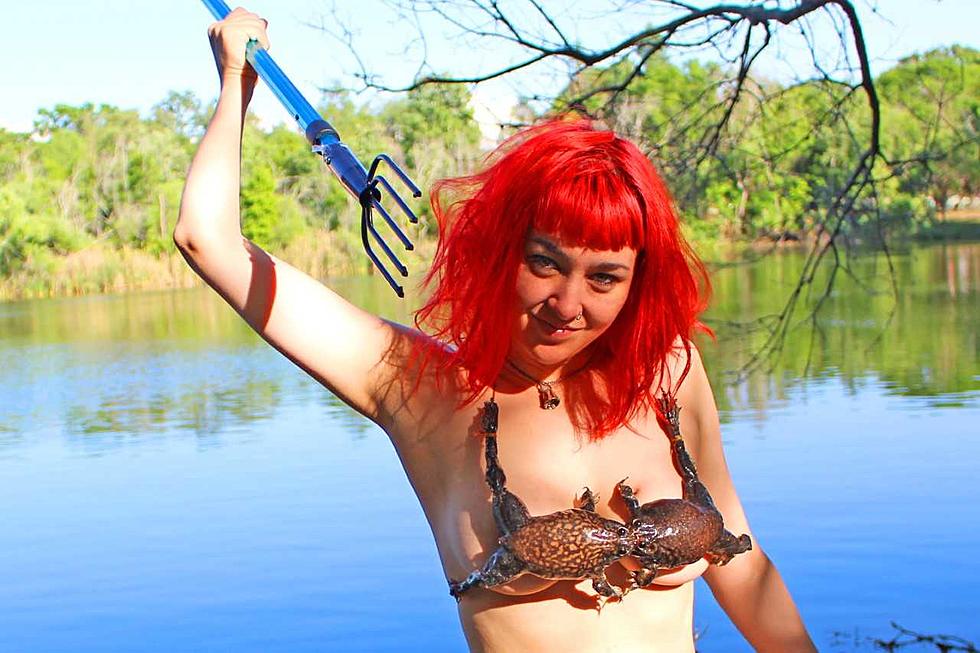 Local Woman Goes Viral For Her 'Frog Bikini' Creation [PHOTOS]
Fabiana LaFleur
This Henderson woman is taking swimsuit fashion to the next level.
Fabiana 'Ana' LaFleur was born in Henderson and says she grew up hunting and fishing in the Lafayette bayous which led to the inspiration behind her two-piece creation.
When my father took a deer he always made it a point to use every part that he could, not only eating the meat but also tanning the hides, sometimes even carving the bones into knife handles.
Like her father, LaFleur doesn't believe in wasting, so after getting most of the leg meat out for frying, she used the frog skins to make her unique bathing suit. Using thread, LaFleur braided the top and the bottom of her 'frog bikini' that is sure to turn heads.
After getting it all together, LaFleur decided to do a photo shoot—and it's safe to say that her mission of turning heads is definitely accomplished. She knows some may feel her suit is unusual, to which she says,
people who hunt their own food have always been resourceful, trying to use every part of the animal they could
Talk about living off the land, right?
Could you ever rock a frogskin swimsuit? Let us know in the comments!