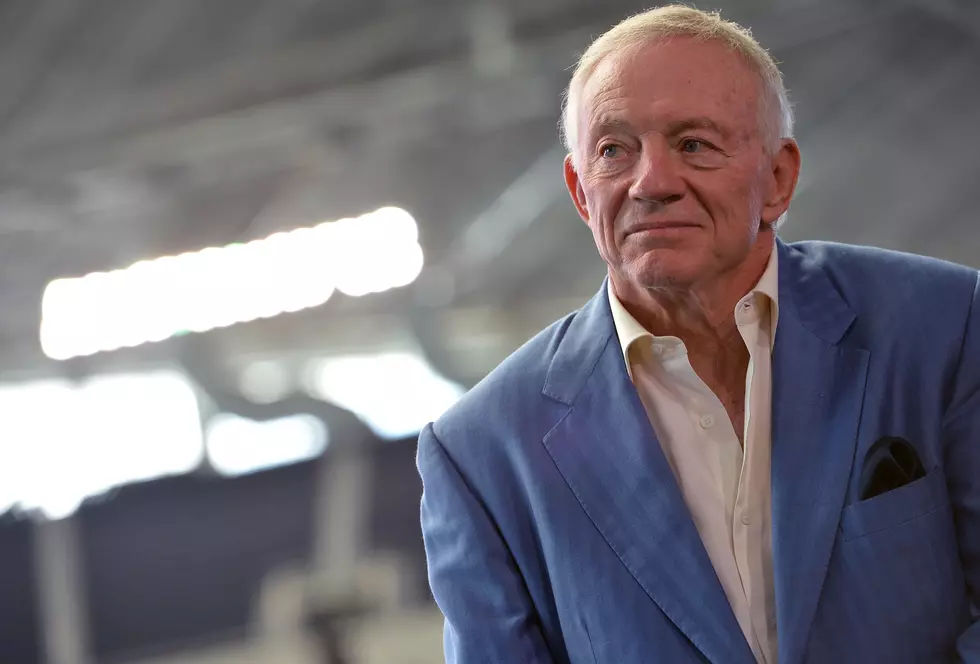 Scandalous Photos Surface Of Dallas Cowboys Owner Jerry Jones Posing With Younger Women
Rick Diamond, Getty Images
Normally, Jerry Jones has to address the mediocre play of his team—but now that scandalous photos have surfaced featuring the Cowboys owner, he has a whole lot of other explaining to do.
The three photos, originally posted by sports gossip blog Terez Owens, show the 71-year-old married Jones partaking in what looks to be racy behavior with a pair of younger women—and neither of them are his wife, Gene.
Another pic shows Jones getting "hands on" with the another female's breasts as he embraces her from behind.
The Cowboys owner describes himself as a "family man" in his bio on the team's official website, but these photos aren't anything that would be deemed appropriate or acceptable by his three kids, let alone his wife of over 50 years.
Who knows—maybe this type of behavior is normal for billionaires, but for some reason I think the regular questions surrounding the performance of his team just slid down on his totem pole of worries for the moment.
According to Deadspin, there seems to be a backstory filled with extortion and details that may be even crazier than the images themselves.
You can read about it all here.