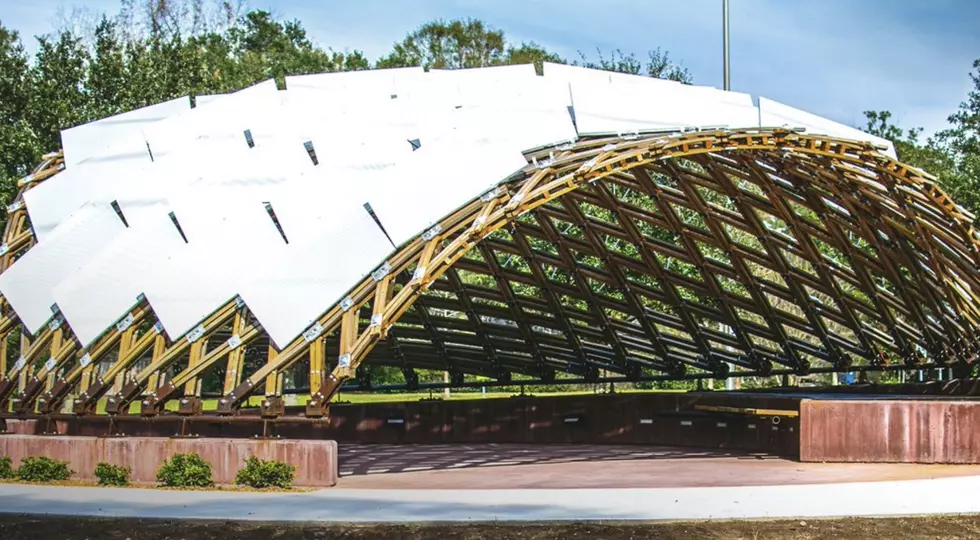 LCG Announces That 'The Lafayette Strong Pavilion' Will Be Torn Down
LCG Facebook
For years many asked what this structure is on Camellia Blvd in Lafayette, and sadly we know now that it is going to be torn down.
The Lafayette Consolidated Govt. announced the following on Facebook Tuesday afternoon:
 "The Lafayette Strong Pavilion dedicated in 2016 on Camellia Boulevard, is no longer structurally sound and will be dismantled and removed by Lafayette Consolidated Government's Traffic, Roads, and Bridges Department tomorrow, July 13. "
The structure was built by students enrolled at the University of Louisiana at Lafayette, who were in the School of Architecture & Design program.
Due to its current condition and threat of collapsing, local officials have decided that it is in the community's best interest to demolish the structure.
According to LCG's Facebook post, "The Lafayette Strong Pavilion was funded by a Canadian grant, the Acadiana Center for the Arts, the Lafayette Convention and Visitors Commission, and a grant from the Lafayette Public Trust Financing Authority."
The structure in Lafayette certainly did not go unnoticed and it was renamed "The Lafayette Strong Pavillion" after the shooting in 2015 at the Grand Theater.
If you recently visited the structure or drove past it, you may have seen that much of the area around it has been barricaded off to avoid injury.
10 Must-Drive Roads in Acadiana