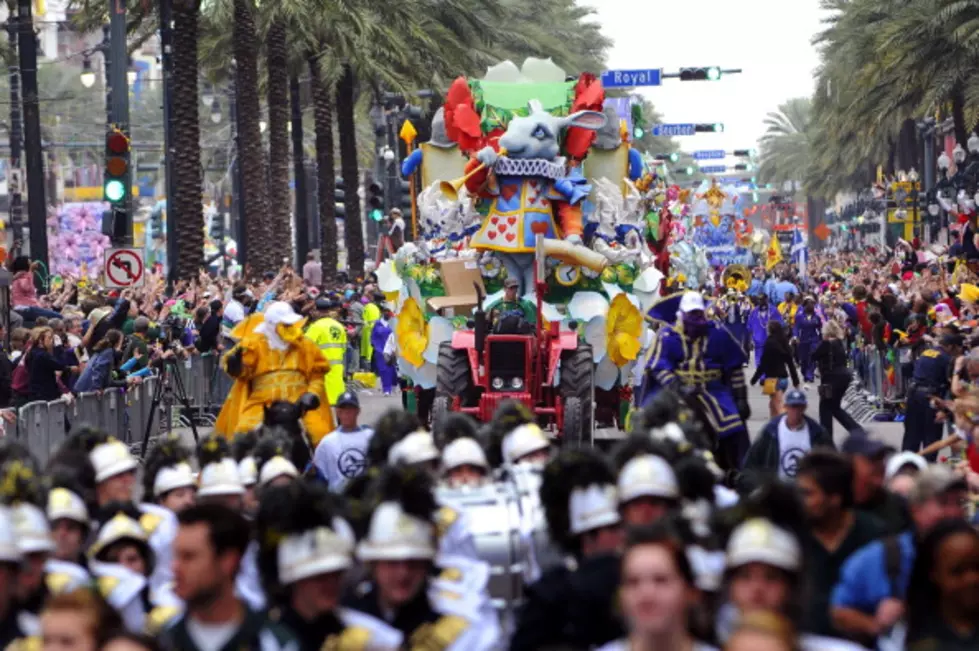 New Orleans Mardi Gras Security To Be 'Unprecedented'
Mardi Gras parade (Photo by Cheryl Gerber/Getty Images)
FBI agent Jeffrey Sallet says,
Security for Mardi Gras will be unprecedented featuring so much surveillance that you can assume that you are being filmed wherever you are.
Agent Sallet and Mayor Mitch Landrieu said there is no credible threat for the celebration but more than 1,100 New Orleans City Police will be aided by 170 state troopers, 100 FBI agents and dozen of officers from nearby jurisdictions with many working undercover.
Sallet previously worked in Boston during the Marathon Bombing and he says Massachusetts State Police are providing training based on their experiences.
Mardi Gras falls on February 9th this year with major parades beginning on January 29th.