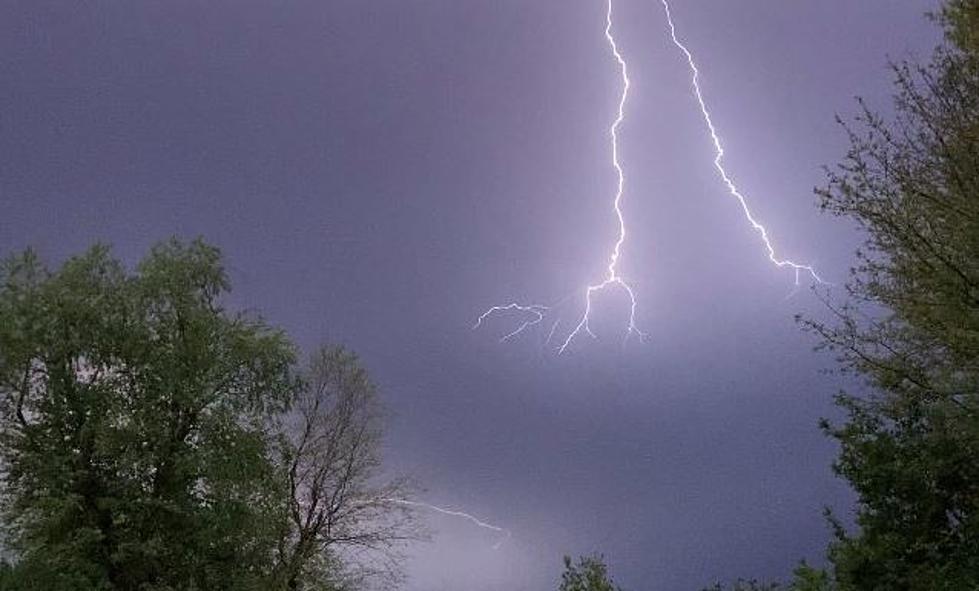 Strong Storms Rumbling Across South Louisiana Again Today
Staff Photo
Just after 0200 AM, the National Weather Service Office in Lake Charles issued a tornado warning for Jeff Davis and Calcasieu Parishes. Let's hope this is not the start of another very wet and very stormy day across waterlogged portions of South Louisiana. Unfortunately, it is shaping up to be just that.
Currently, a line of storms is moving out of Texas and across South Louisiana.
That's a screenshot from the radar graphics provided by the National Weather Service Office in Lake Charles. For the latest in where those storms have moved since this image was taken, you can click right here. 
The Weather Service Office is predicting that today will be yet another stormy day across much of South Louisiana. Forecasters have listed the probability of showers and storms at 80% for today with additional rainfall amounts of one to two inches very common across the forecast area.
Things don't improve that much in Thursday's forecast either. The Weather Service is going with a 90% chance of showers and storms for that day. Now, if you're concerned about how much more rain we could receive here's how forecasters believe that will play out over the next 24 to 48 hours.
As you can see the bulk of the heaviest rainfall will happen well to the west of Acadiana with rainfall totals between now and Thursday night listed between six and ten inches in parts of southeastern Texas and extreme southwestern Louisiana. For the Lafayette area, the consensus is that an additional three to four inches of rainfall can't be ruled out before the end of the showers later this week.
Flash Flood Watches and Flash Flood Warnings continue for almost all of southern Louisiana through Friday which is when we should start to see a break in the very wet weather pattern. In fact, we should hold a decent threat of showers all the way through Friday afternoon but conditions should improve for Saturday.
The long-range forecast does give us a rather lengthy reprieve from the wet weather for most of next week. However, the lack of clouds and rain will allow temperatures to reach the lower 80s. I guess the 90s won't be too much further behind but then again, it is May and Memorial Day Weekend is fast approaching.
Speaking of which that usually means a trip to the beach or some time in the sun. We think these "hacks" might help you get more out of your vacation time. Let's just hope it isn't raining when you go.
Ten Beach Hacks For Summer