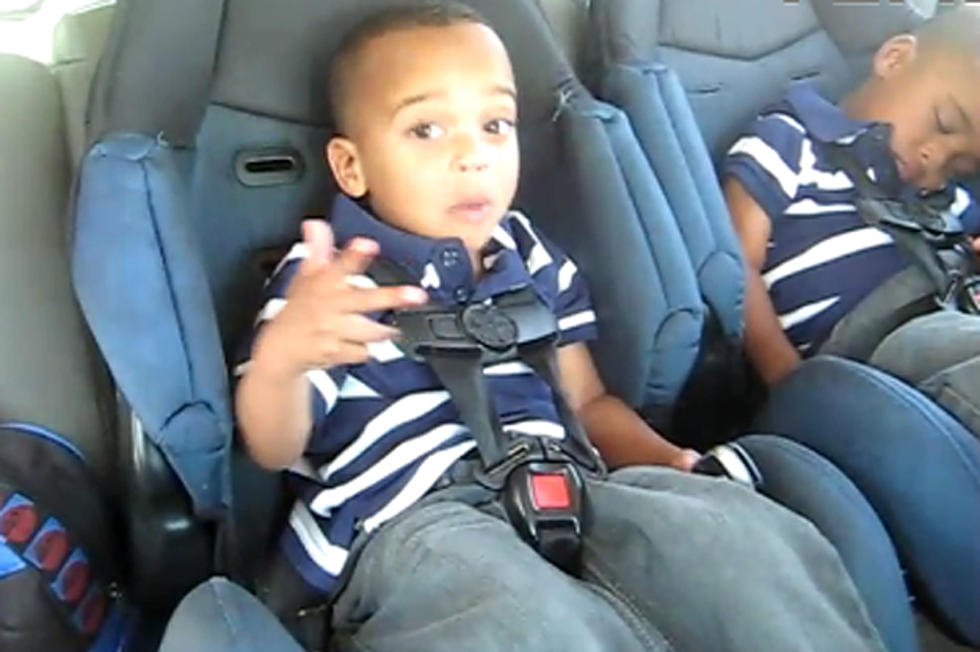 Two-Year-Old Boy Rocks To Waka Flocka Flame In His Sleep
I never thought that Waka Flocka's biggest fan was barely 2 years old. In this video a kid proves his die-hard Flocka Super Fan status by jamming to Waka -- even in his sleep.
It looks like 2 twin boys are napping in their car seats, until you see one of the boys (on the left) bobbing his head while still dozing along to Waka Flocka Flame's 'Grove St. Party' ... eventually coming out of his slumber in full rage party mode! He even knows the words (it's on the radio, so he keeps it clean)
Luckily mom caught the whole thing on video for us to enjoy, as it approaches a million views on YouTube. We think his brother is probably still sleeping through the whole thing.