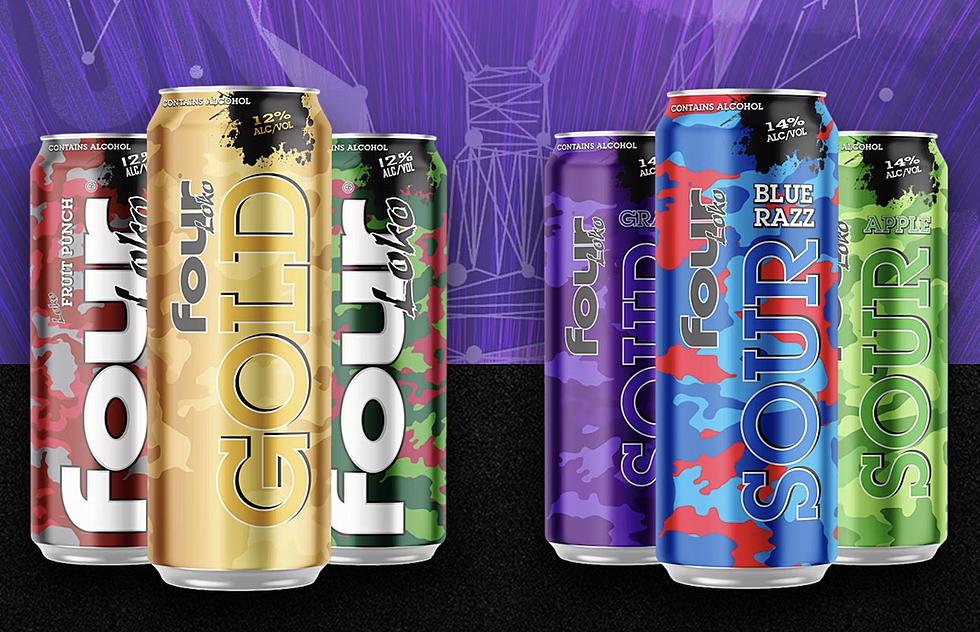 That Viral Meme Revealing Ingredients in Four Loko is Actually Real—Here's What They Had to Remove
Four Loko Website
You may not want to admit it but chances are if you have been partying since the early 2000s you were pregaming with a Four Loko in your hand. We are certainly in no place to pass judgment on your drink of choice back in the gap but I don't think any of us really knew what we were consuming based on the reactions to this post on social media.
Recently a meme has been circulating that has people questioning what the 4 in Four Loko really means, or meant from 2005-2010 before changes were made to the formulation of the beverage.
Changes Were Made
Jaisen Freeman and Jeffrey Wright, the co-owners, increased the alcohol content, and the size of the can. In addition, they added the iconic camouflage design in an attempt to attract more consumers with updated packaging.
Controversy in 2010
Fast forward to 2010, when the controversy began, and at least 11 people were hospitalized after the consumption of Four Loko. Not only that the Federal Trade Products sent warning letters out to 4 marketers of caffeinated alcoholic beverages including Phusion LLC, the makers of Four Loko.
What are the 4 Ingredients In Four Loko?
So what were we really drinking before they were forced to reformulate their beverage?
Each 24-ounce can contained the alcohol content of 4-6 beers and as much caffeine as 4-6 cups of coffee. The magic four ingredients were alcohol, taurine, caffeine, and guarana.
We Definitely Knew What We Were Doing
I feel like we all knew we were practically drinking poison every time we snagged one of these bad boys at the gas station but for some reason seeing the stone-cold truth laid out in this graphic really hit different.
Reformulated Four Loko Is Safe
Not to worry if you want a sip of nostalgia Four Loco no longer contains caffeine and is safe to drink now according to their website. Safe to drink when consumed responsibly and not shotgunned at a Mardi Gras parade or LSU tailgate that is.
What Are the Signature Drinks From Every State?