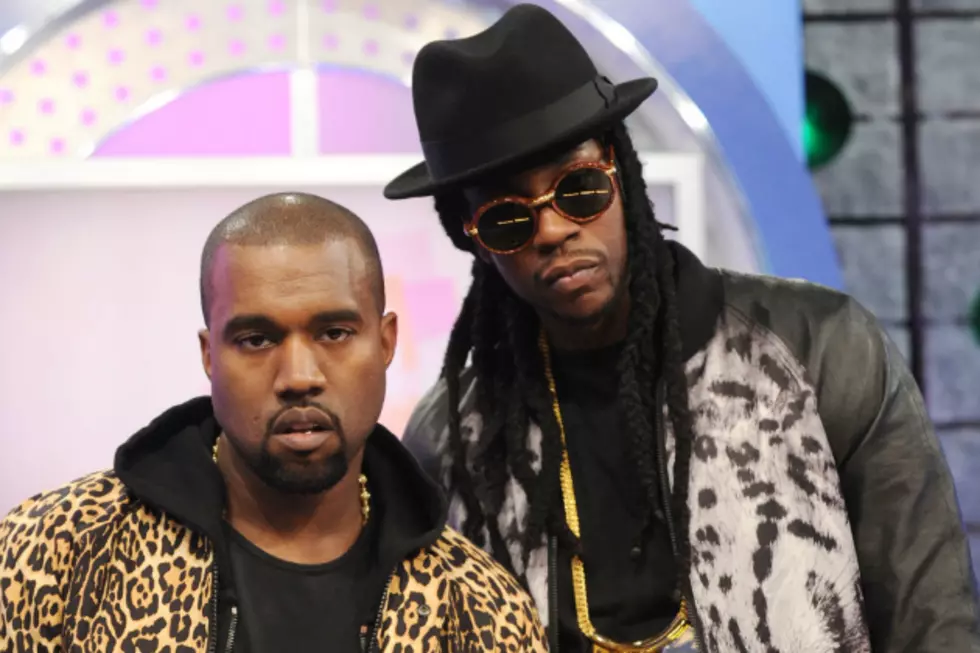 2 Chainz + Kanye West Team Up On 'Birthday Song' [LISTEN]
2 Chainz is one of the hottest artists out right now, and his latest single features that dude who is currently dating Kim Kardashian. 2 Things I found out from 2 Chainz on this track is that the only thing he wants for his birthday this year is a large rump - and when he dies - he wants to be buried in a high end retail storefront.
In addition to rhyming "booty" with "booty," 2 Chainz spits 2 hot verses over production from Sonny Digital (YC - Racks) and Kanye West. Yeezy adds flavor to the track, in a fashion that 2 Chainz described as a result of  spending 12 straight hours in the studio,
"combining his world and my world, until we came up with the perfect world"
On a conference call earlier today 2 Chainz debuted the track insisting that the concept of the record is a no-brainer because, "who doesn't like their birthday?"
I definitely have a feeling I'll be getting requests for this track based off of it's title, not to mention 2 Chainz continuing his trend of making tracks that bring feel good energy to the club. Just as he did on 'Riot,' 'Spend It,' and on his most recent single 'No Lie' featuring Drake, his second single, 'Birthday Song,' is a certified club banger. His debut solo album, Based On A T.R.U. Story, is set to hit shelves on August 14.
We are definitely feelin' 2 Chainz, but what do you think of his latest single?