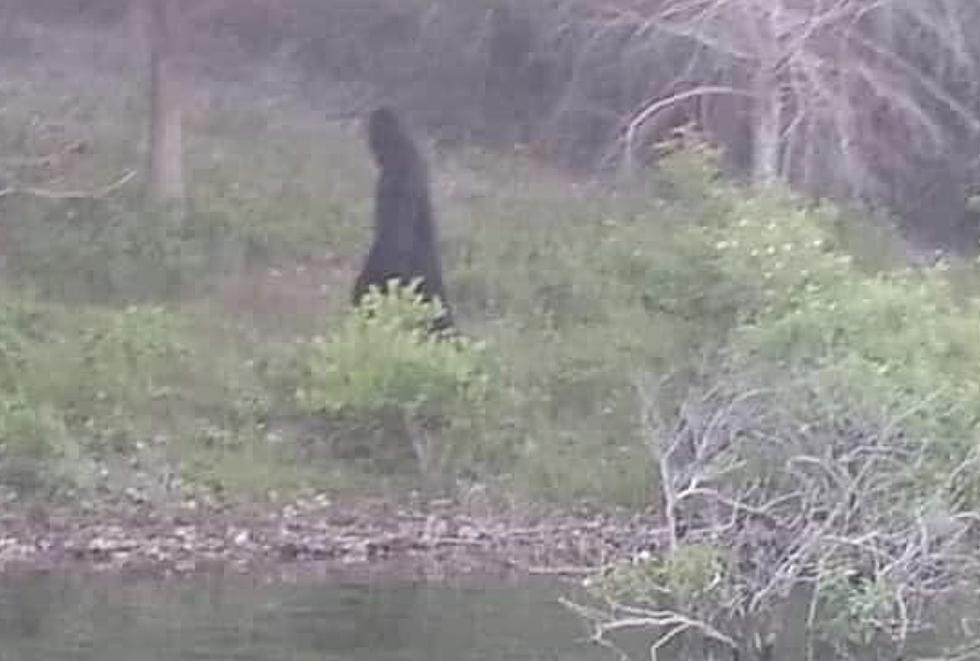 Someone Believes They Just Spotted Bigfoot by Lake in Alabama [PHOTOS]
Facebook via Kenny Walker
Could it be?
A Facebook post has gone viral after it suggests that a man may have spotted the elusive creature, Bigfoot, by a lake in Wilmer, Alabama.
In the photos, which you will see here, you can see that there is something or someone walking upright on two feet along a lake.
Could this be the creature that thousands of enthusiasts have been looking for? Or is this just a publicity stunt?
The social media post indicates that the Mobile County Sheriff's Office is aware of the sighting and that Big Foot Teams have been deployed to the area where the photos were taken.
Look, I don't know if the photos are authentic,  but at least they are clear this time. For years, we have always seen blurry photos of this elusive creature, but not this time.
In Kenny Walker's viral post, he says that the person who had this "encounter" wishes to remain anonymous, but does say,  "At first I thought it was a grizzly bear, but once I got a better look at it I realized it was definitely a Sasquatch."
Has Bigfoot been spotted in 2022? Well, I'll let you decide by checking out all of these photos taken from the deep south region.
Here's what some are saying about this reported sighting from Alabama.
Let me take the time here to remind you, not far from here, years ago, someone also thought that there was a leprechaun in a tree!
LOOK: Here are the pets banned in each state
Because the regulation of exotic animals is left to states, some organizations, including The Humane Society of the United States, advocate for federal, standardized legislation that would ban owning large cats, bears, primates, and large poisonous snakes as pets.
Read on to see which pets are banned in your home state, as well as across the nation.