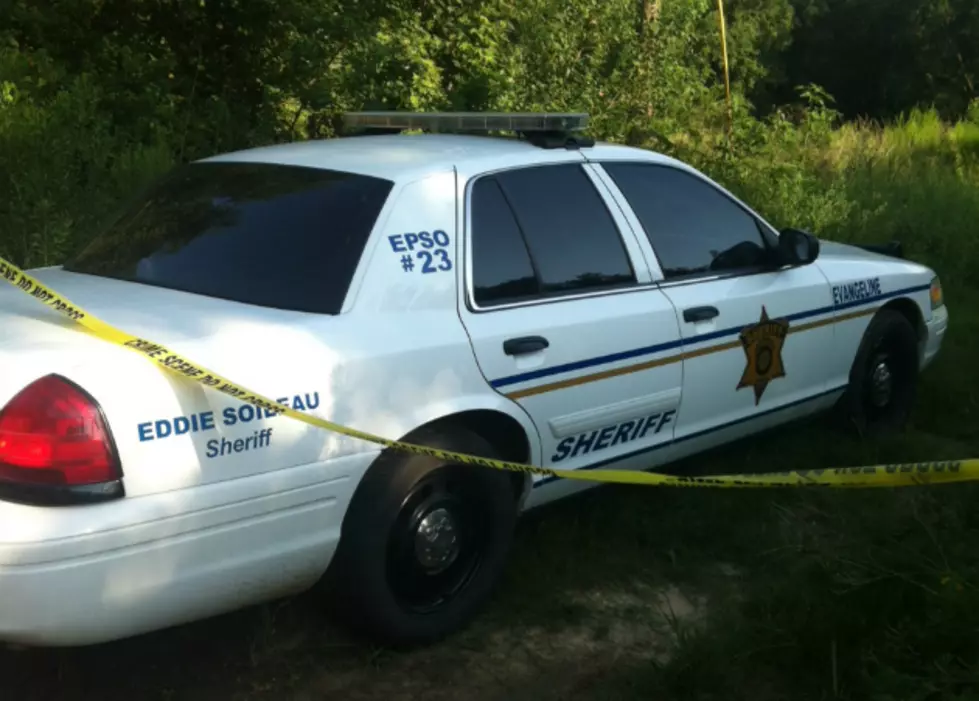 Police Have Found Remains They Believe To Be Mickey Shunick In Evangeline Parish [AUDIO]
A huge break came today in the search for a missing Lafayette girl, when authorities located remains in Evangeline Parish that they believe belong to Mickey Shunick.
Our very own Chris Reed spoke with Lafayette Police Department spokesman Cpl. Paul Mouton on the scene of the investigation just northwest of Mamou in Evangeline Parish.
(listen below)
Mouton said that police were given "credible information" that led them to a body that had been buried in that area. Of course, the authorities will have to run the proper tests and process the area, but when asked if rumors of Brandon Scott Lavergne leading police to the location as part of a plea deal were true, Mouton replied that he could not confirm or deny those rumors.
Mouton also confirmed that the Shunick family is up to date, and the have spoken, and will continue to speak with them on a regular basis on the progress of the investigation. In closing, Mouton states that he is "very confident" that the information has pointed police in the right direction in finding Mickey, and hopefully tests will confirm that later tonight, or by tomorrow at the latest.
This news comes in a search that began almost two months ago for 22-year-old UL student Mickey Shunick, who went missing on May 19, 2012. After missing her brother's graduation - something Mickey wouldn't have missed for the world - friends and family knew something wasn't right and wasted no time springing into action. Almost instantly, a grassroots search and awareness campaign were put together in order to gather any possible information that could lead to whereabouts of Mickey Shunick.
Within one week of Mickey's disappearance, posters and signs were literally on every street corner in Acadiana and stretched as far east as Florida and as far west as California. A massive viral campaign was put together to #FindMickeyNow and the case had already gotten coverage from just about every local and national news outlet. In addition to the coverage, the search for Mickey Shunick brought the community together in a way that had never been seen before. Volunteers were showing up to the makeshift headquarters put together by friends and family of Mickey Shunick to aid in the search. The majority of people who reached out to help had never met Mickey Shunick or her family before, and those who were unable to physically participate in the organized searches, were donating supplies, food, and anything they could to help bring her home.
On July 5, 2012, Lafayette State Police arrested Brandon Scott Lavergne, 33, of Church Point, LA on a warrant related to registering as a sex offender. Police then questioned Lavergne, a tier 3 sex offender, on the whereabouts of Mickey Shunick and his truck (the white truck of interest from surveillance photos) being found burned in San Jacinto County, TX. According to police, Lavergne failed to cooperate, asked for a lawyer and was subsequently booked on aggravated kidnapping charges and first-degree murder in the disappearance of Mickey Shunick.
Our thoughts and prayers are with the Shunick family at this very difficult time as we, along with the entire community seem glued to this story of a Lafayette girl who found her way into the hearts of so many over the last 2 months. Let's respect their privacy (both in real life and online) at this time as they have received this terrible news at the end of what could possibly be nothing short of a grueling journey to find their Mickey.